OK, so first off this post is not going to make me any friends. Secondly, before I kick off you should totally go… The Terracotta army is an amazing sight and something everyone should go and experience for themselves.
So let's hop straight to it, what's my issue with the Terracotta Army?… The warriors are all fake. There you go I said it.
Not one of those warriors standing there in that first pit (the one we've all seen photos of) is a real representation of what was actually found in the pits. They are all reconstructions. Whilst some people argue that the whole thing is a fake, I like to think that it is an incredible real archaeological discovery (and a historical miracle), it's just a shame that they aren't upfront about the fact these models are replicas or reconstructions.
I'd much rather have seen the excavation as it was found and seen the archaeologists piecing the puzzle warriors back together without the pretence…
In fact they have (supposedly) only ever found one warrior completely intact. It was a kneeling archer warrior, because when the roof beams caved in and crushed most of the other warriors it seems he was spared by his height.
There is also a slight disappointment from a historical point of view, it is said that the Emperor had everyone who worked on the warriors and his tomb killed to keep it a secret. I mean it really was a well kept secret, having only been unearthed in 1974 This must be hundreds of thousands of people, yet no mass graves have been found (or mentioned) which I find a little odd.
OK. I'll stop this rant here… here are some photos.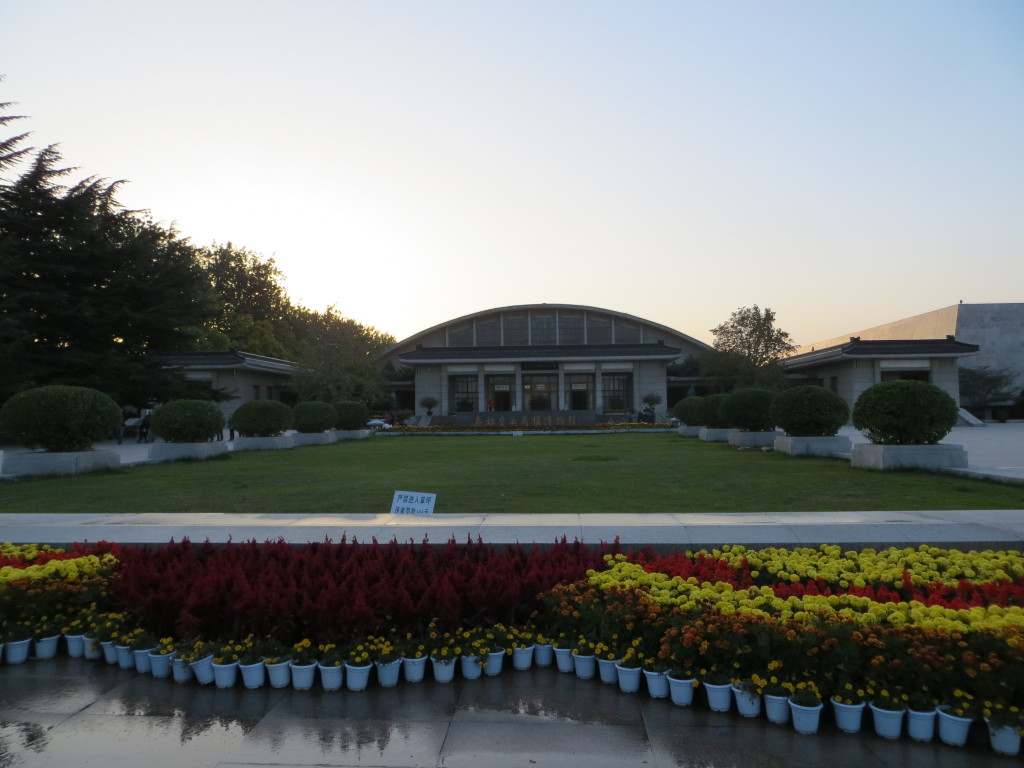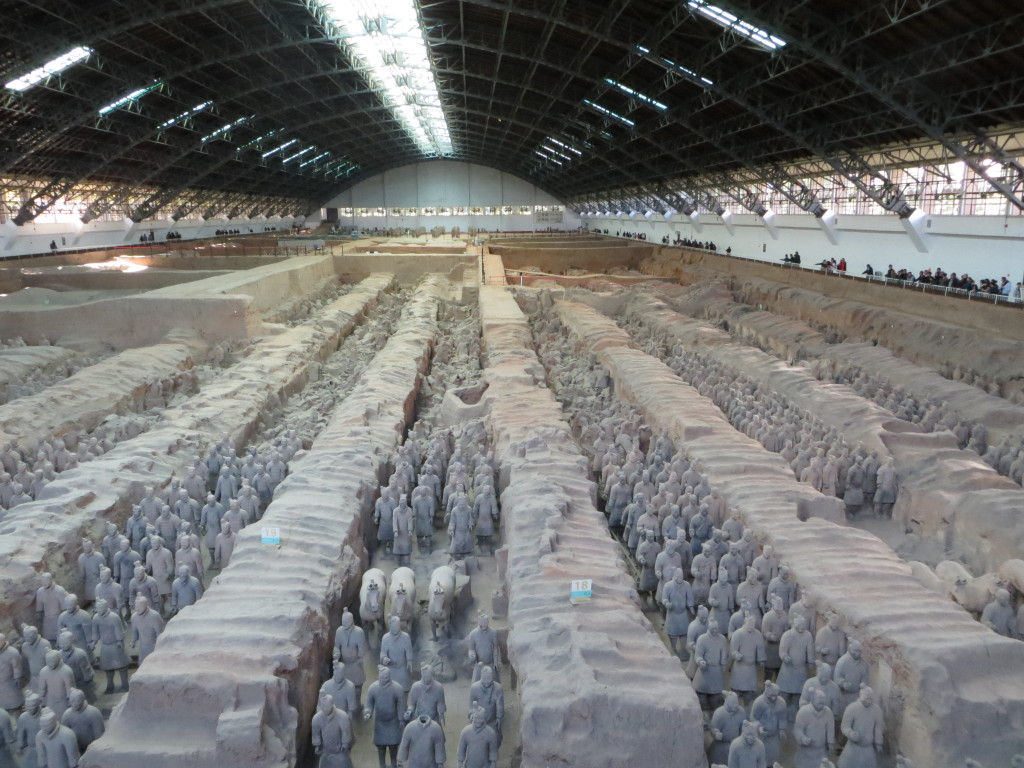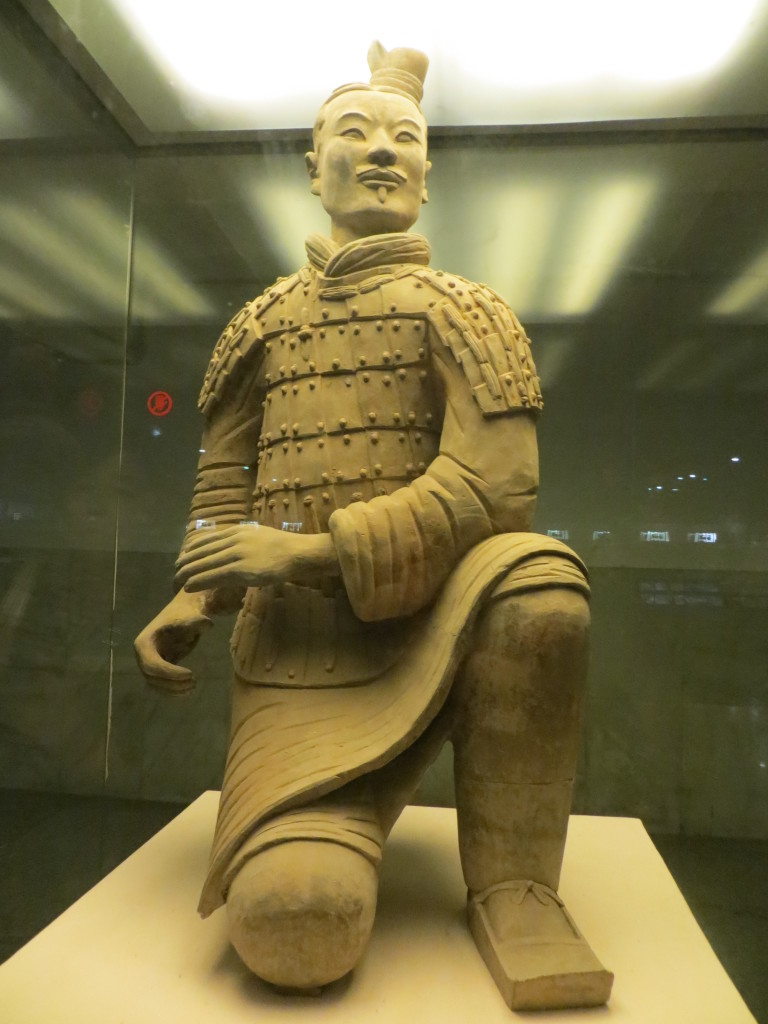 So the pits were underneath beams that had rotted away and collapsed leaving the excavation site looking like this: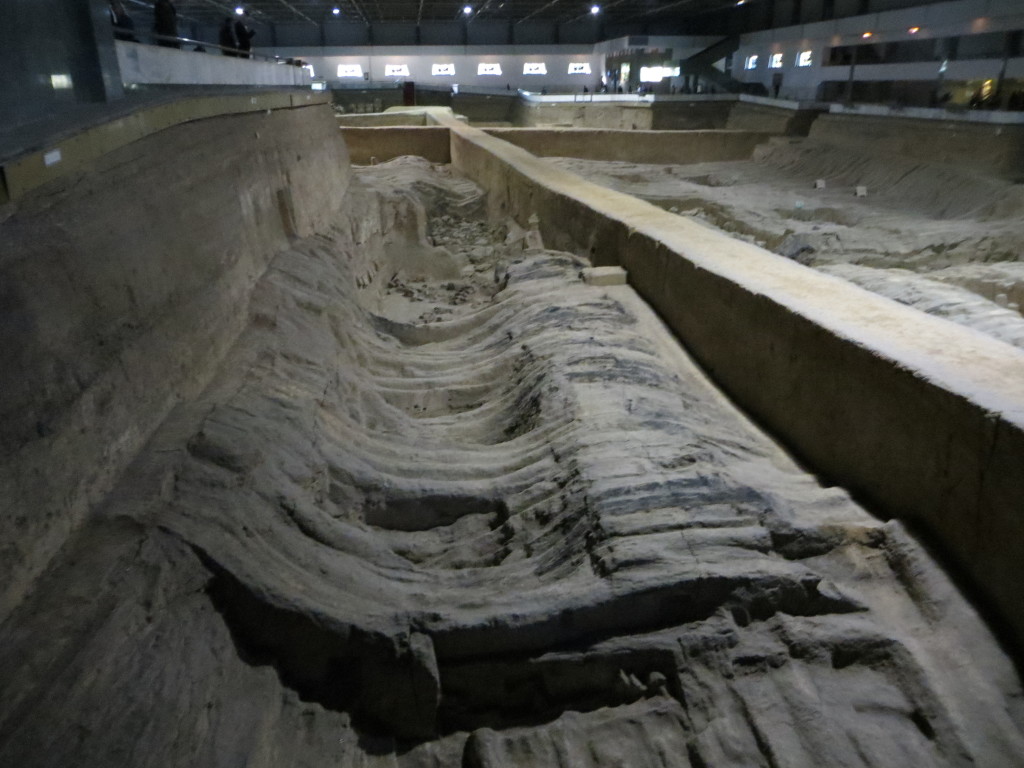 I mean, see that mess of warriors at the back… I bet that is how the lot of them were found in this pit. The ones in the front are lies.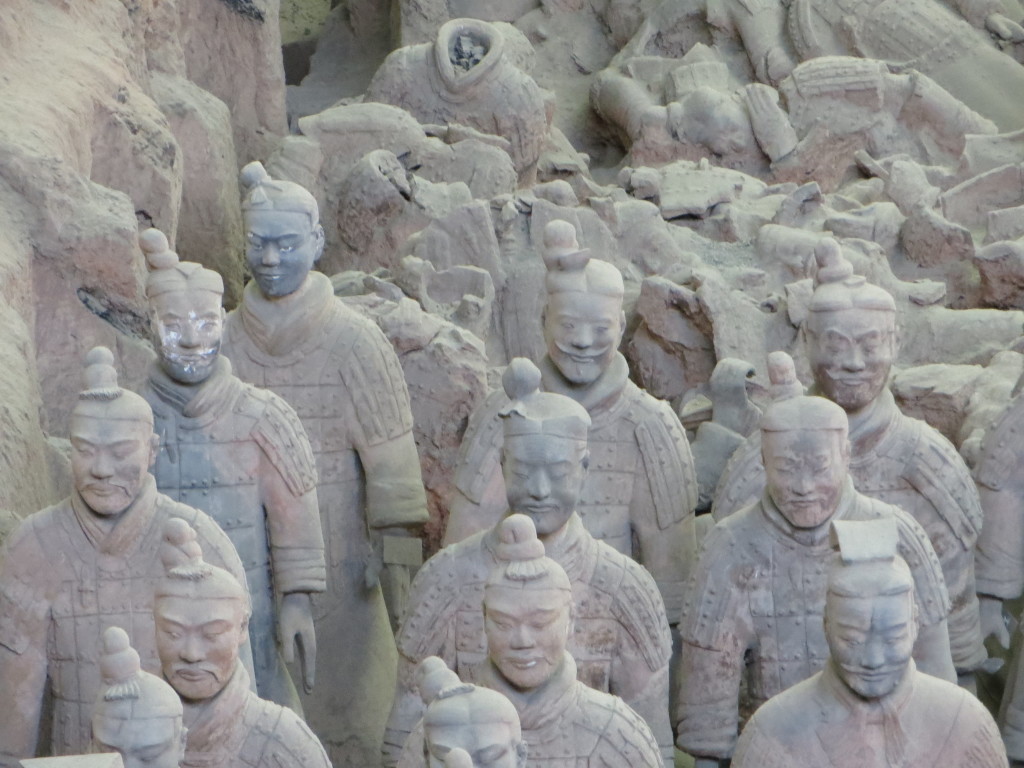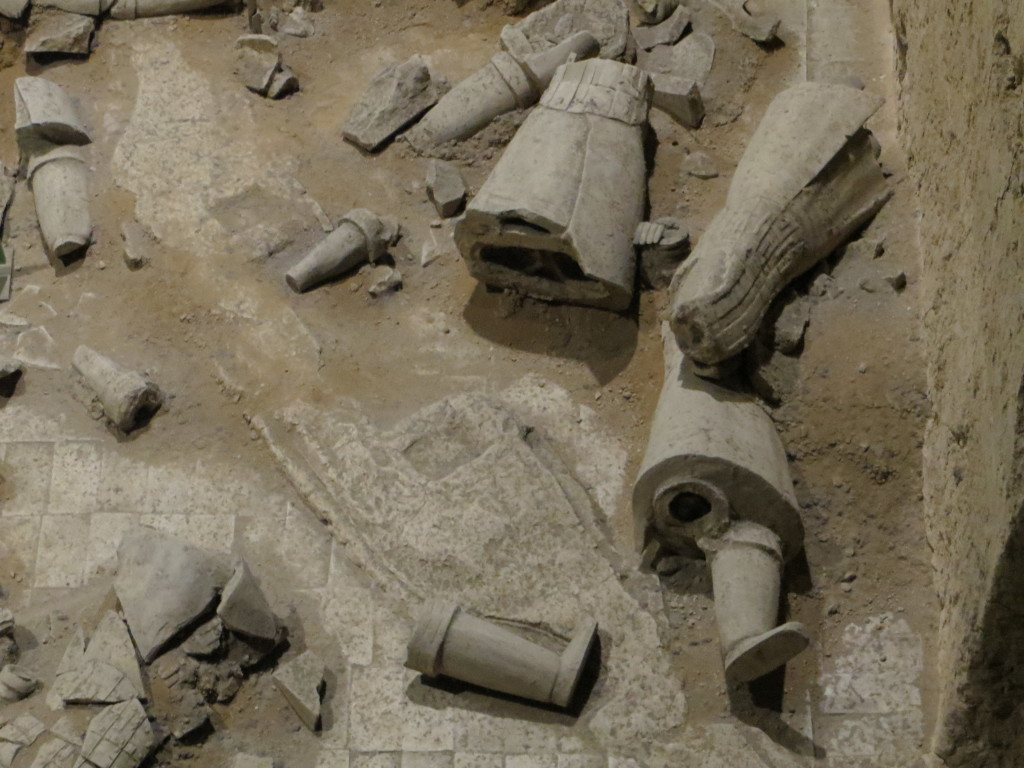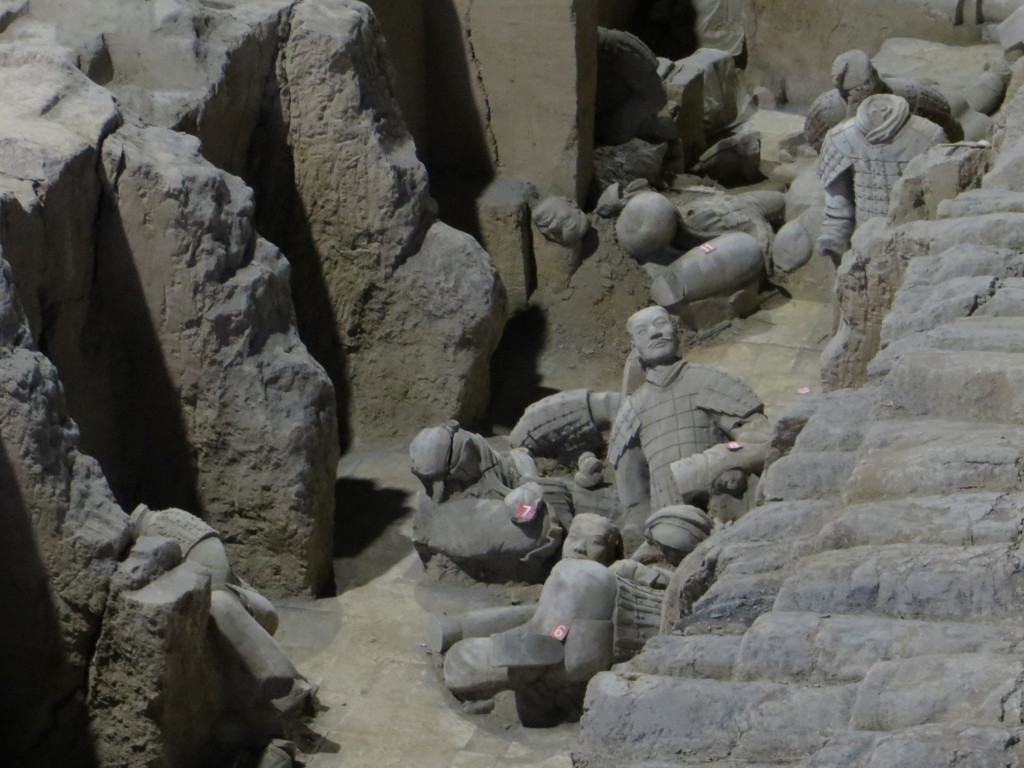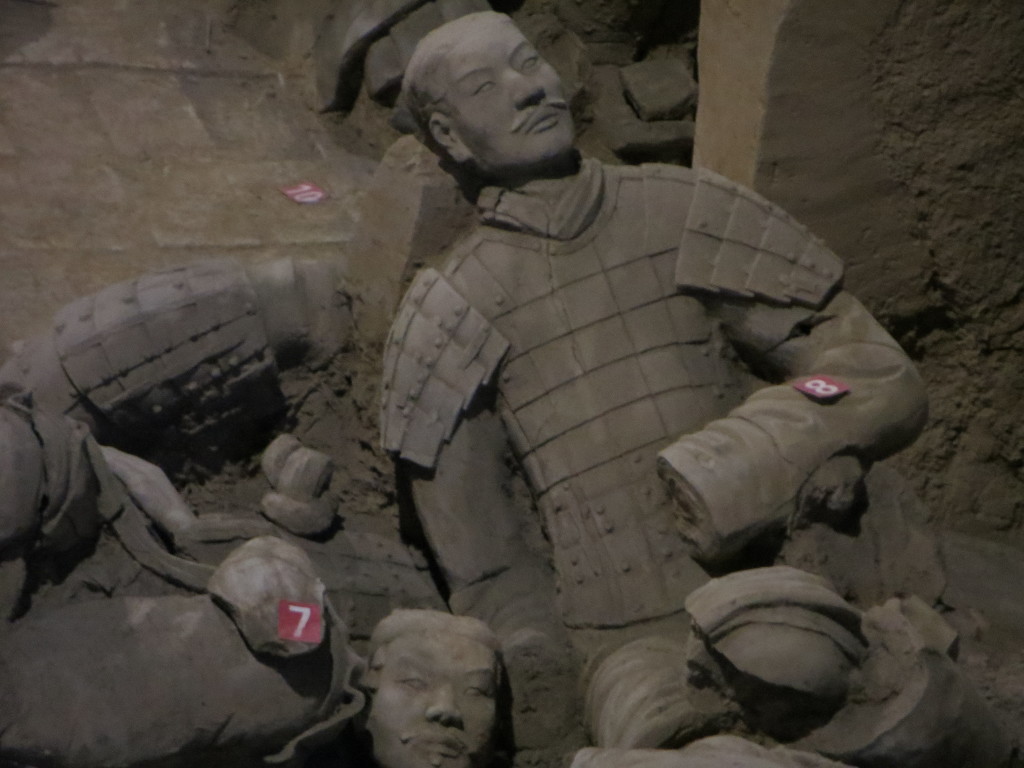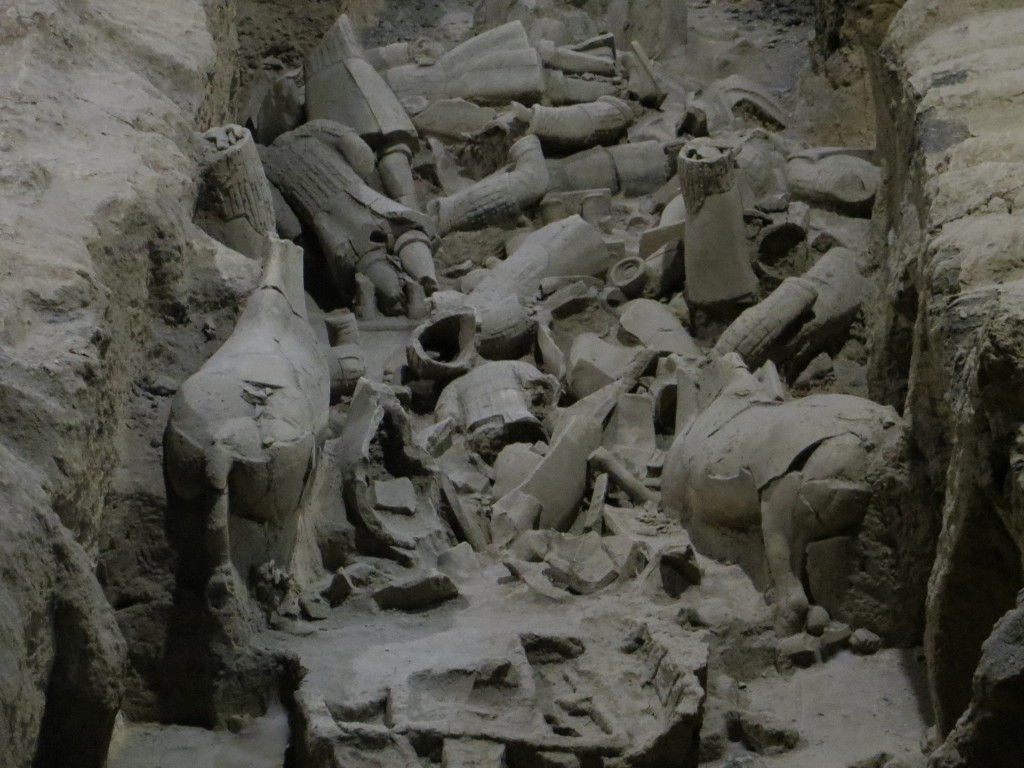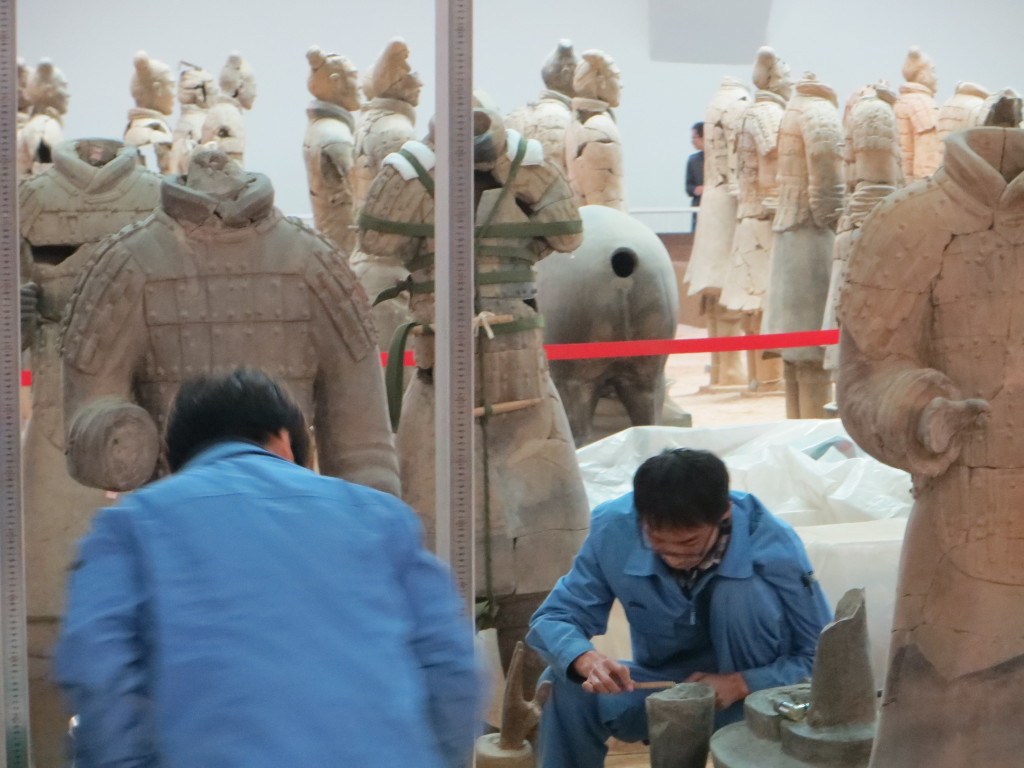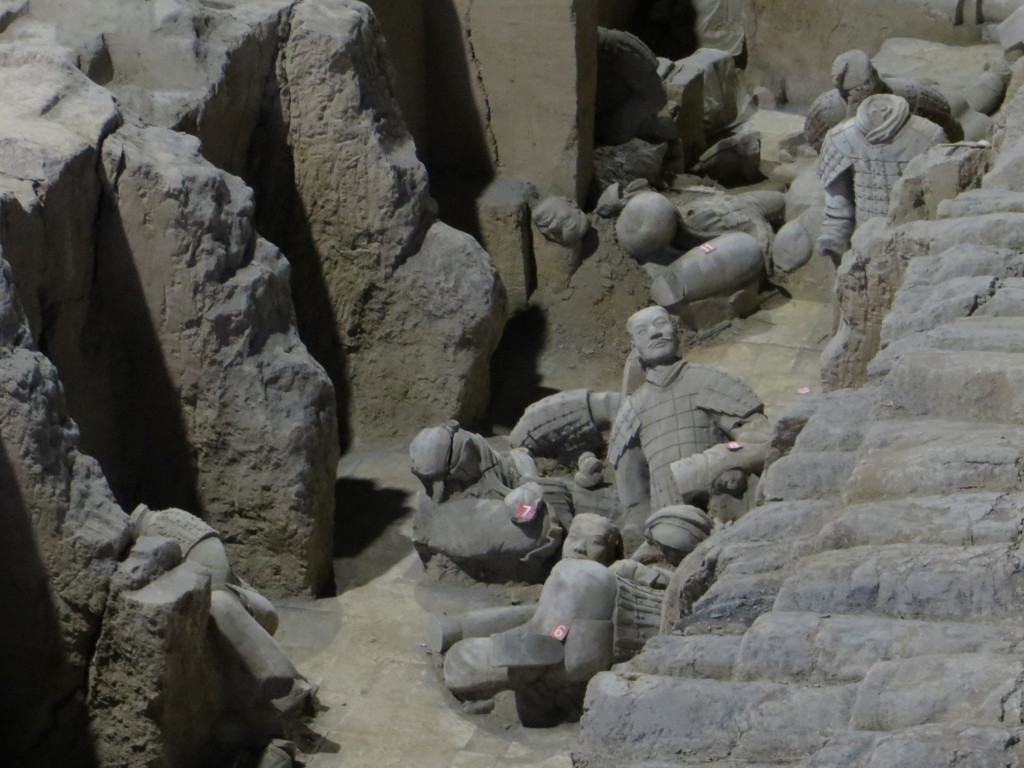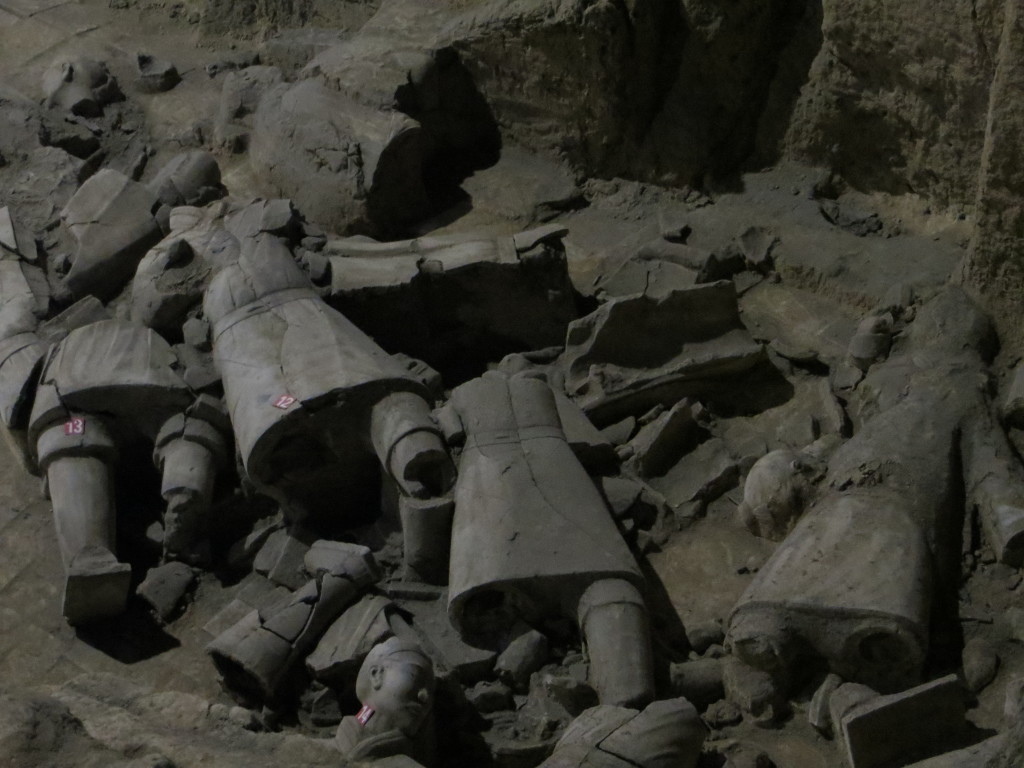 And after Humpty has been put together again…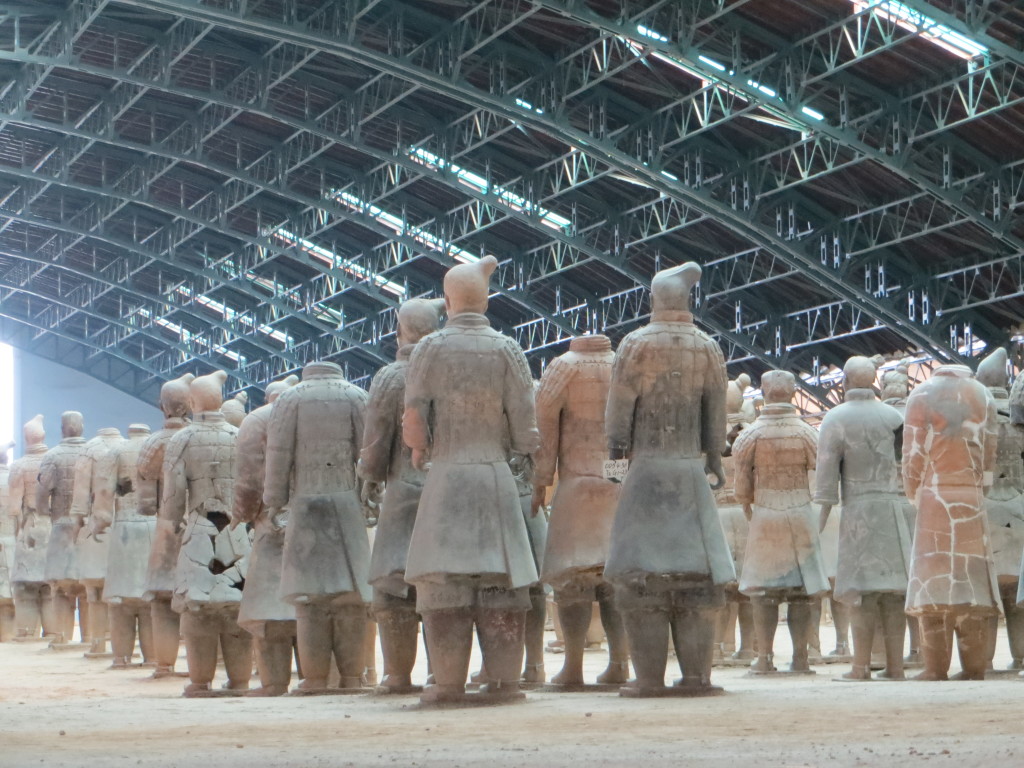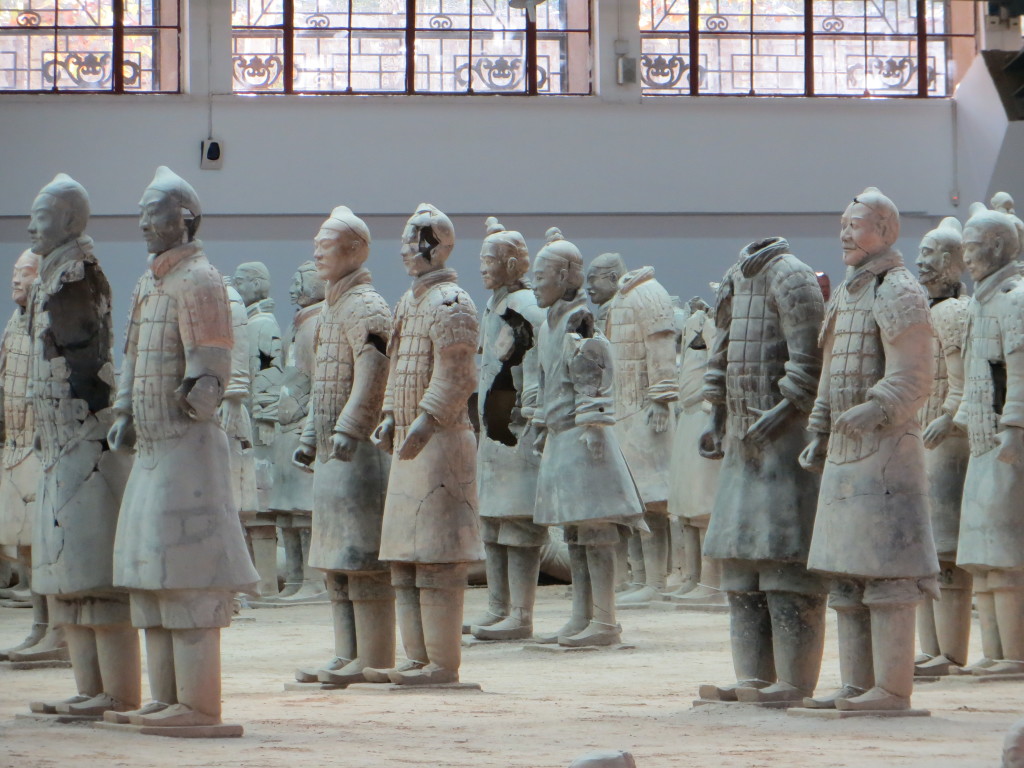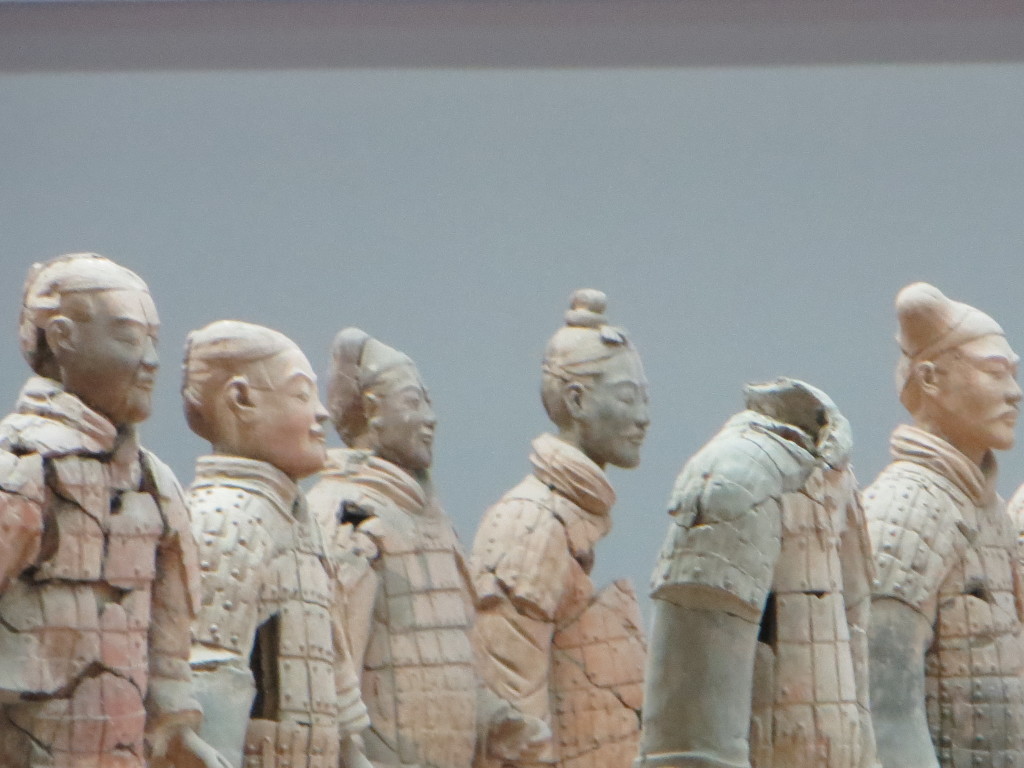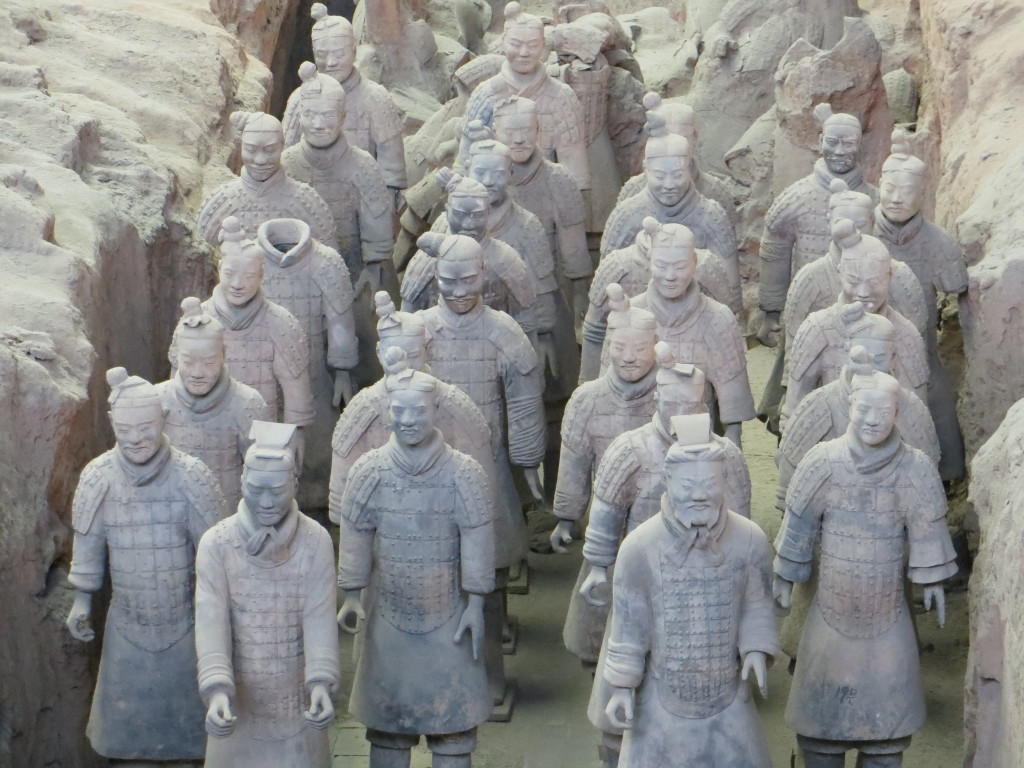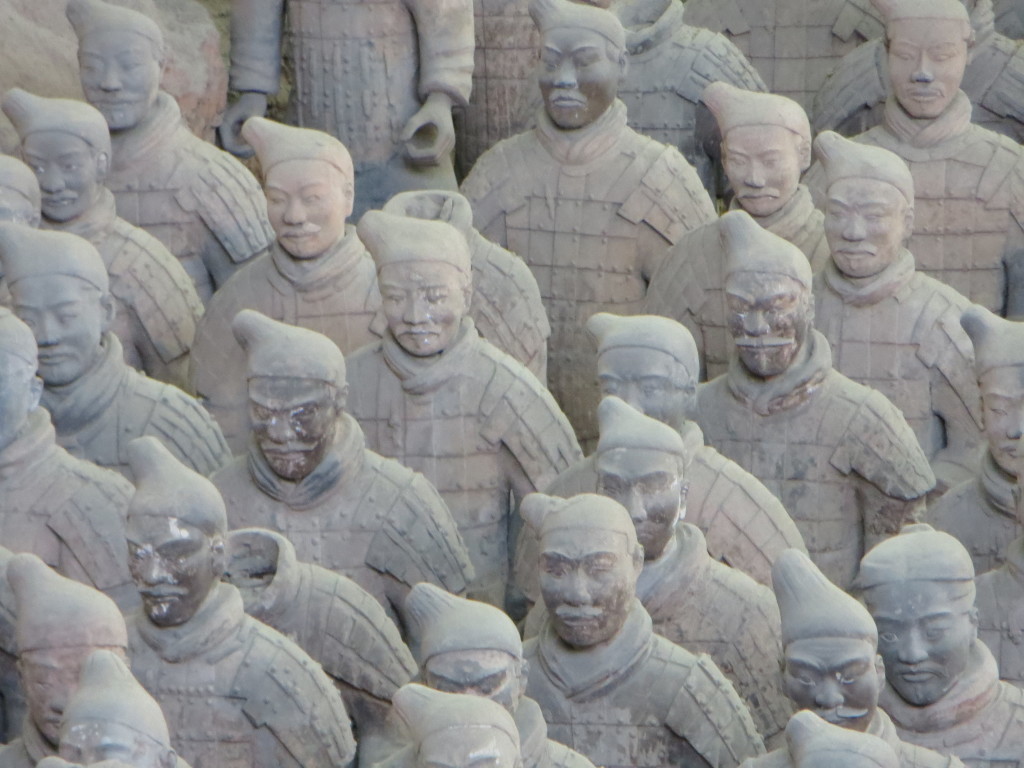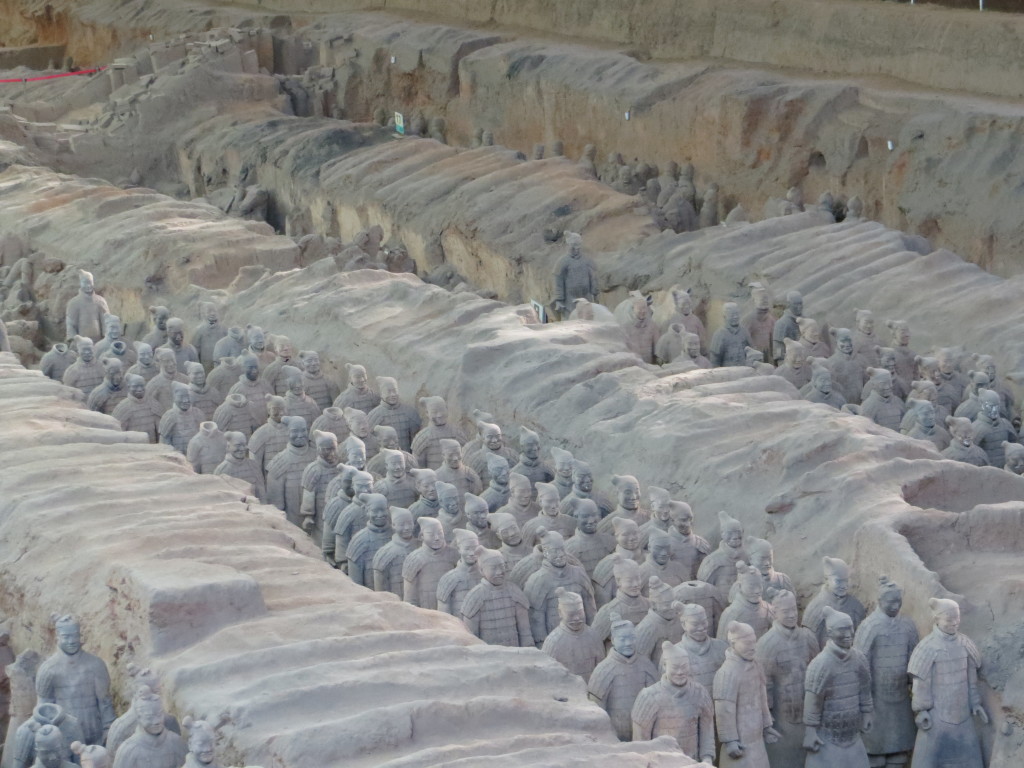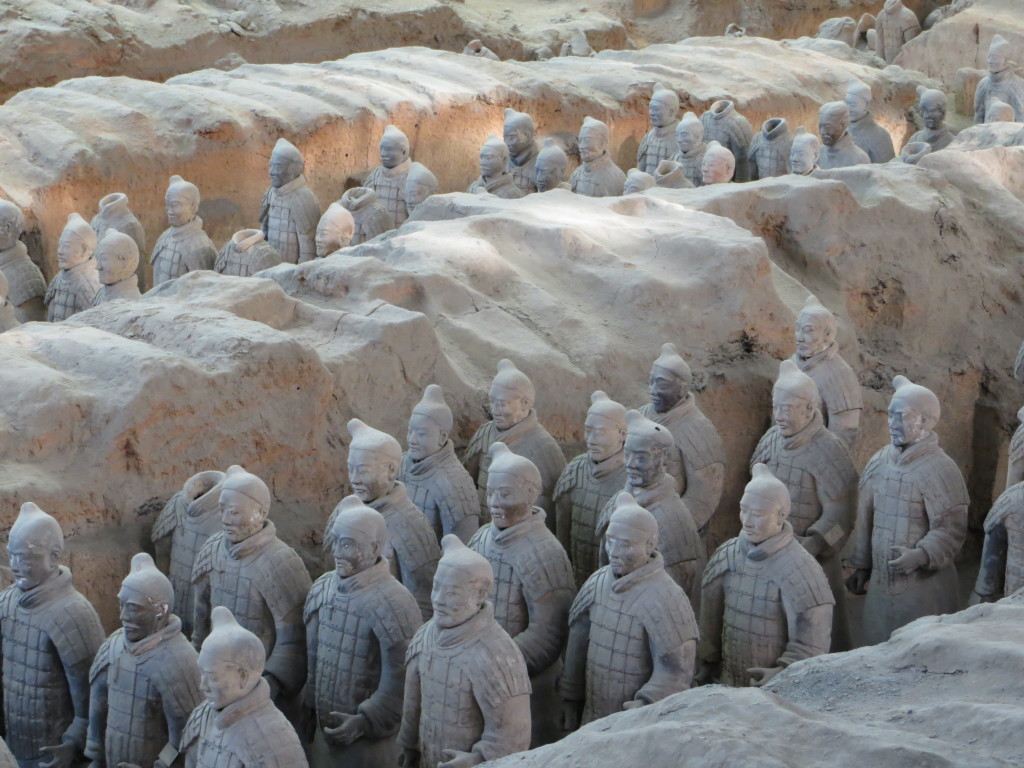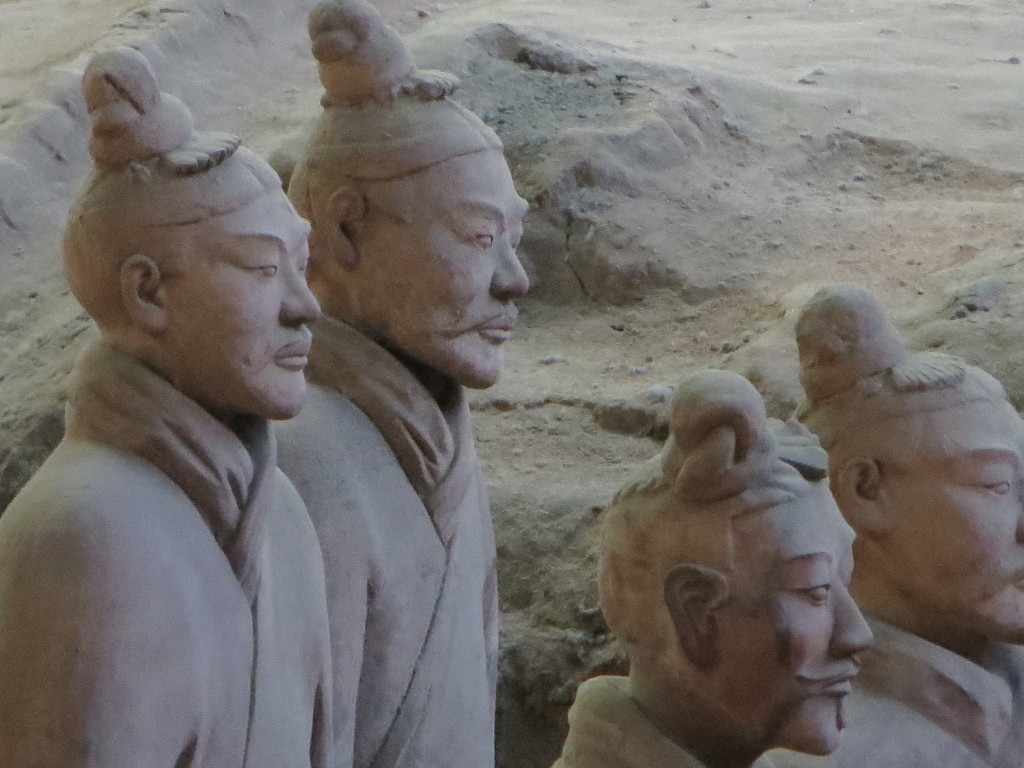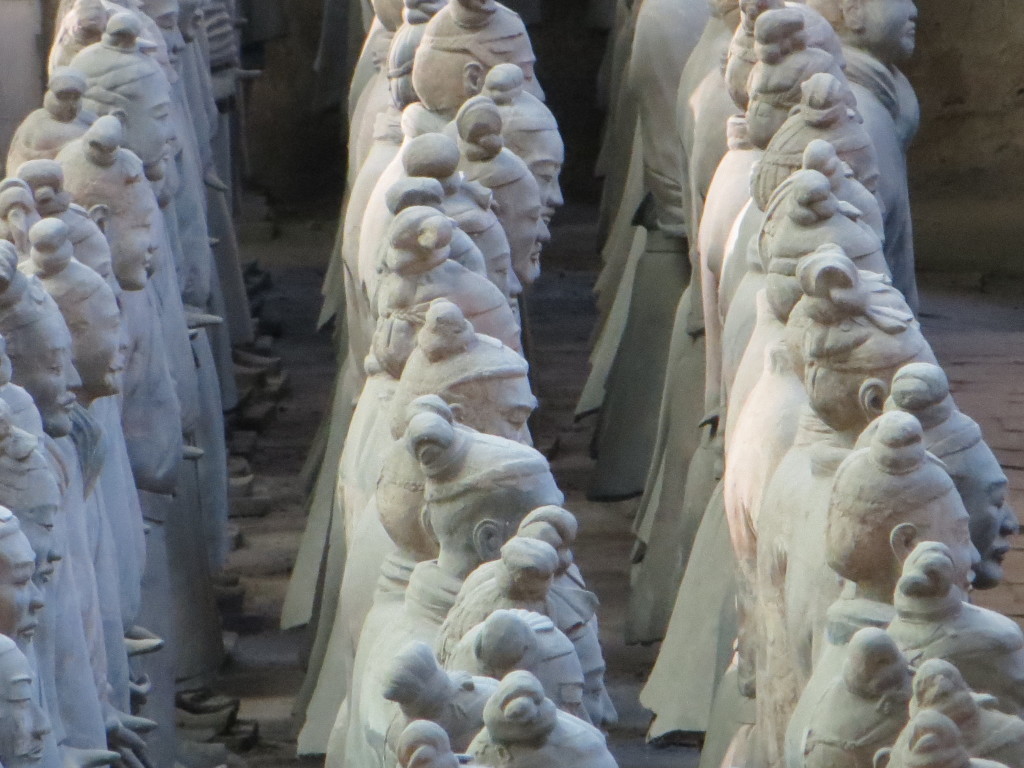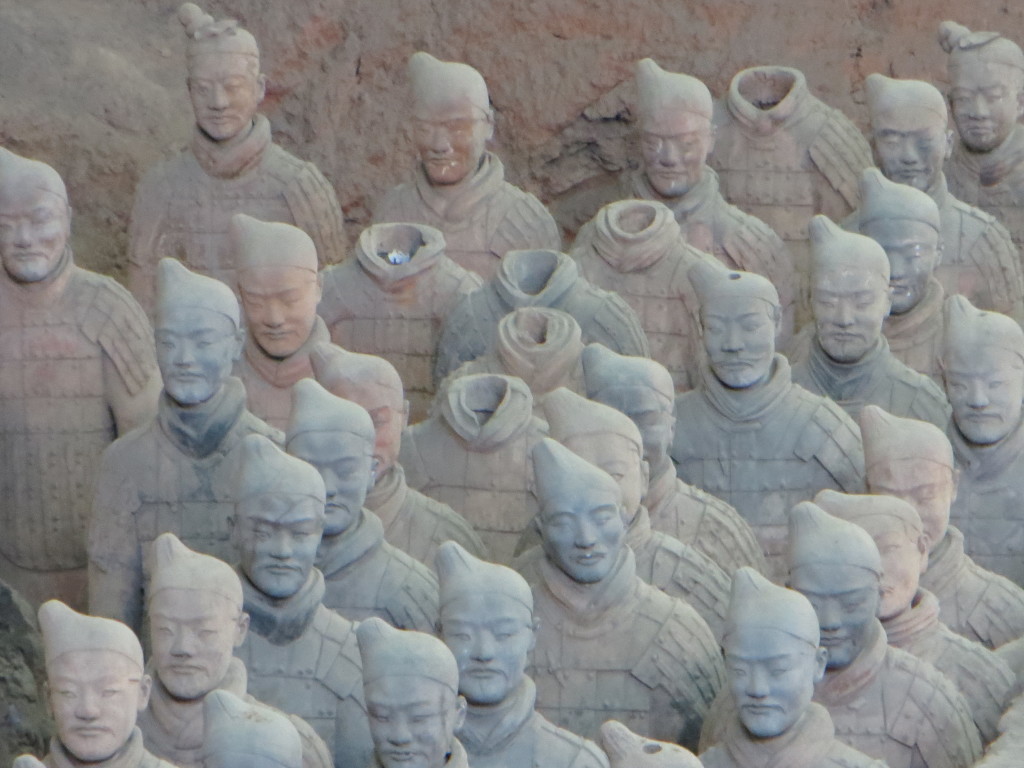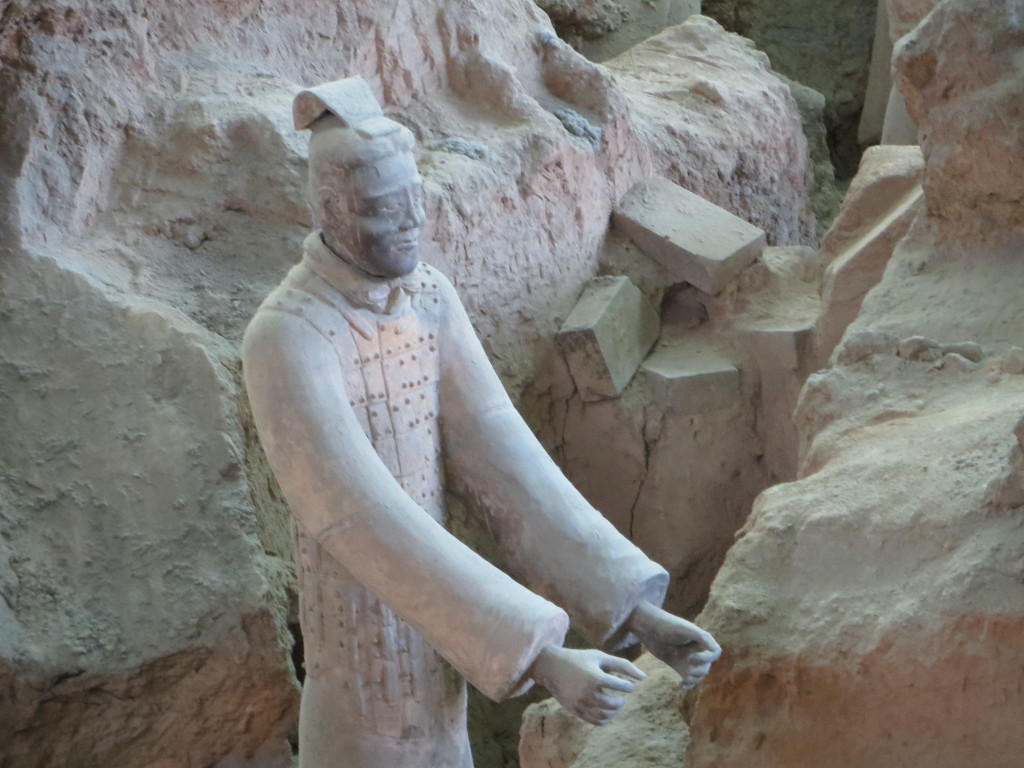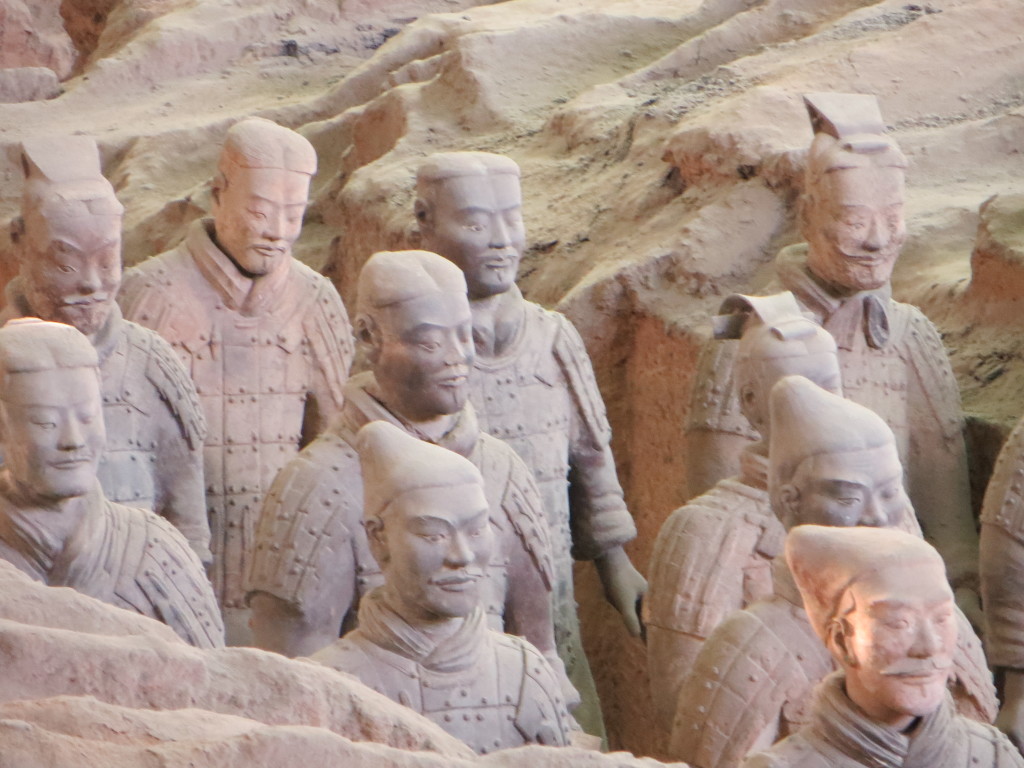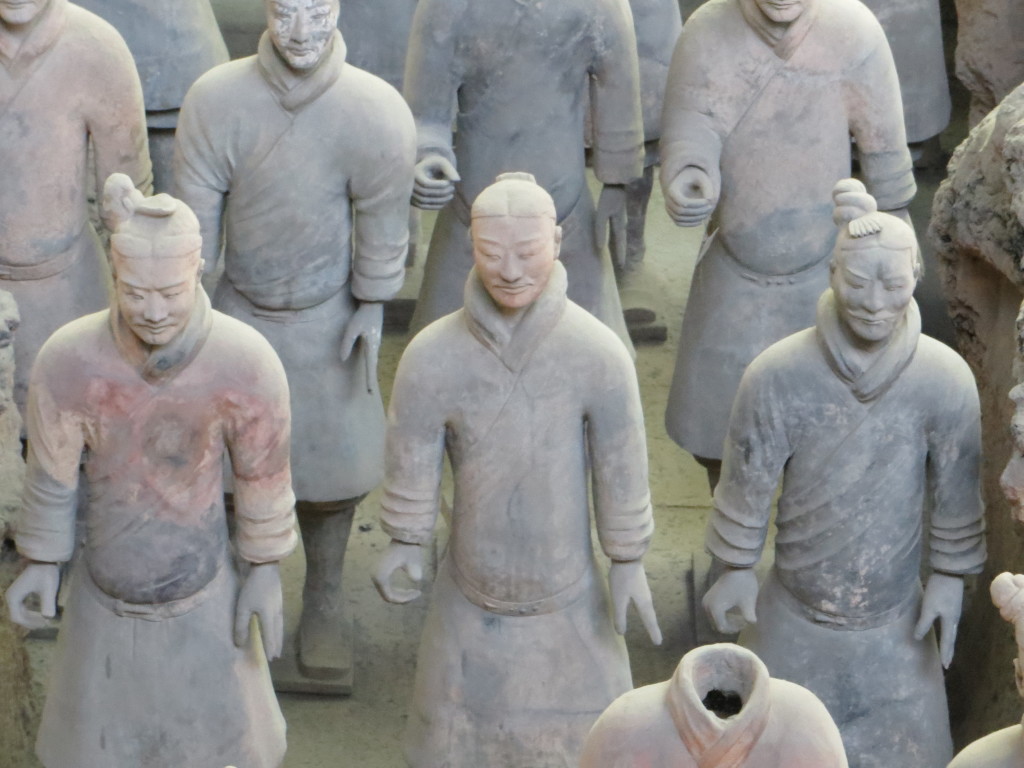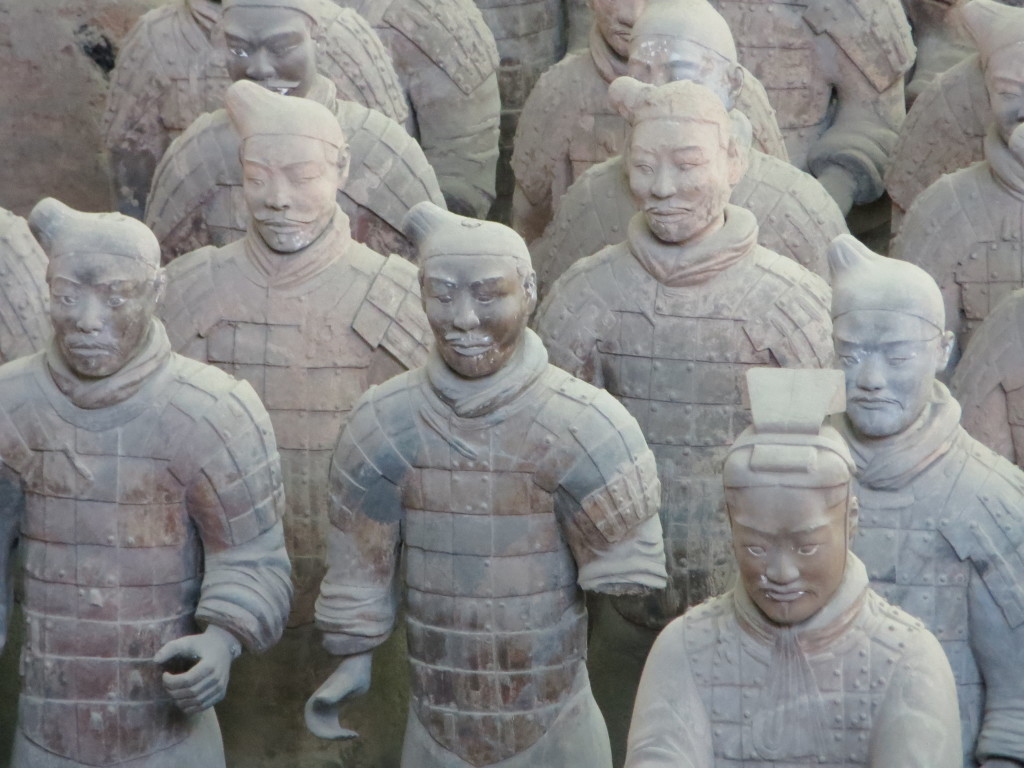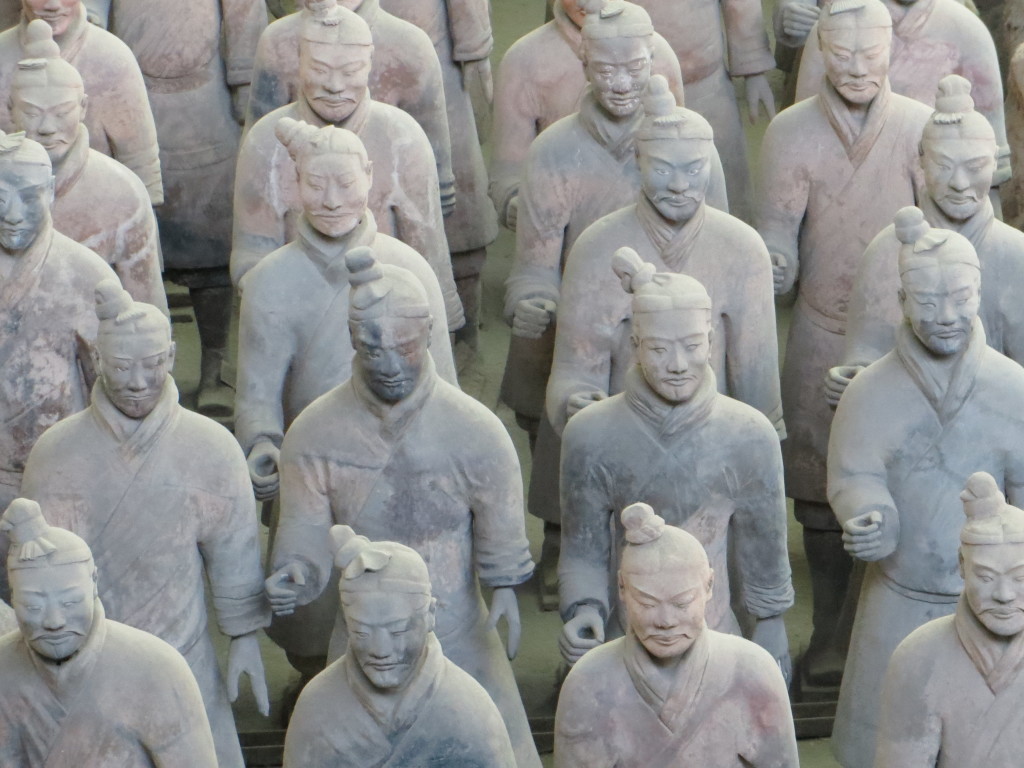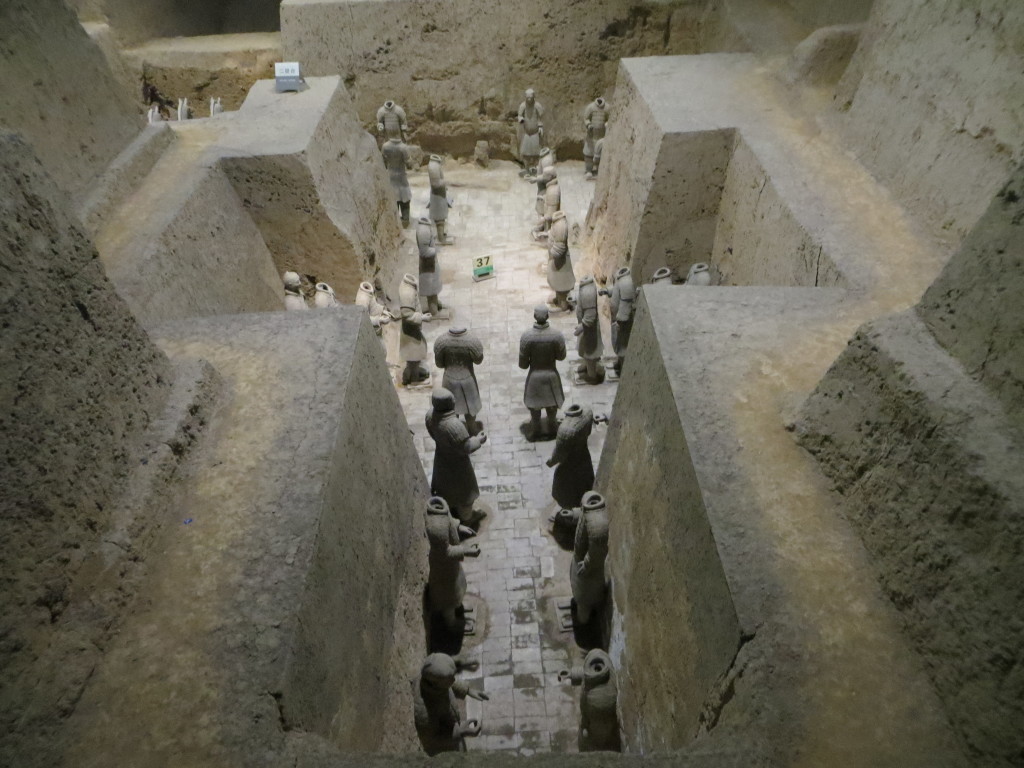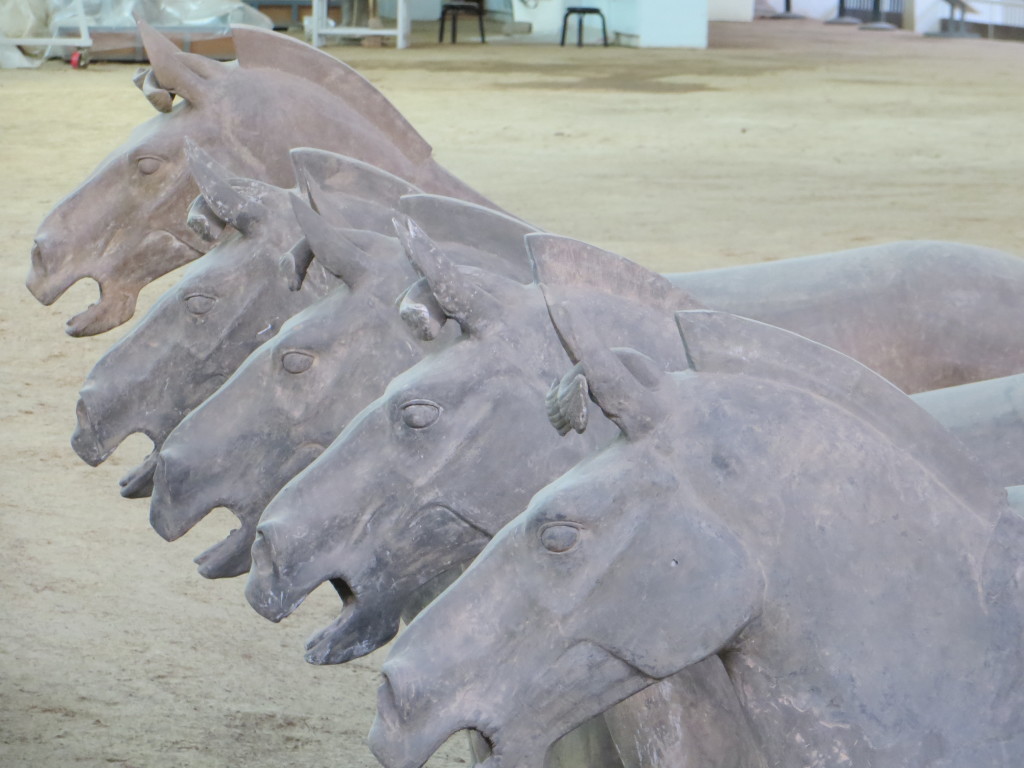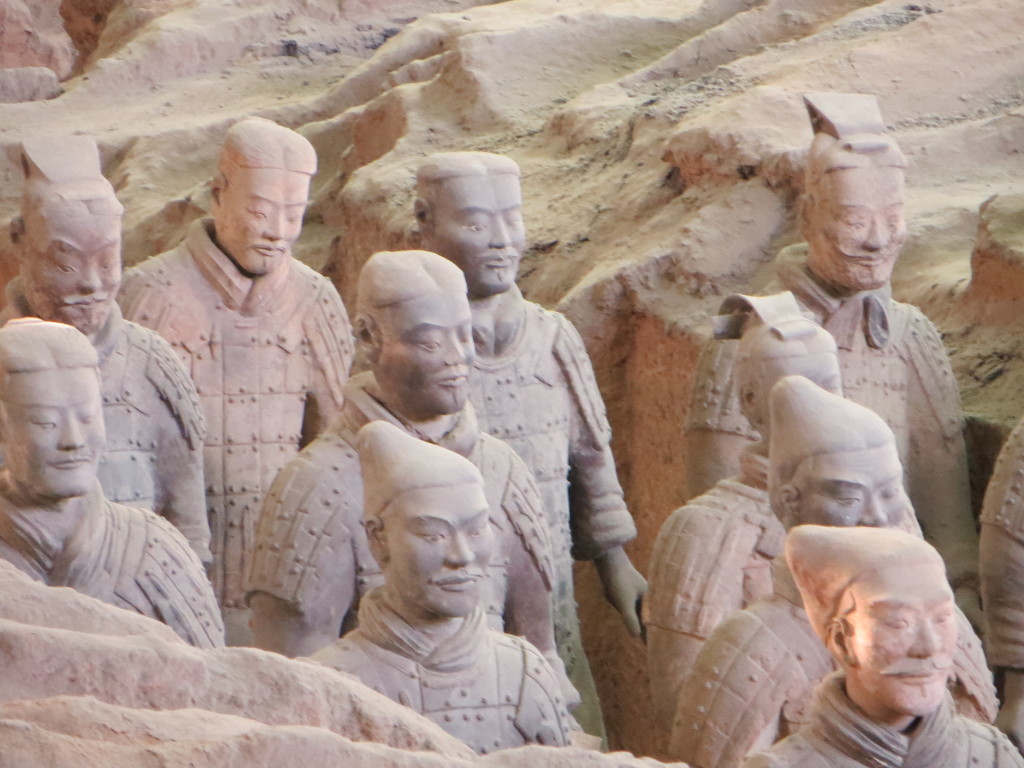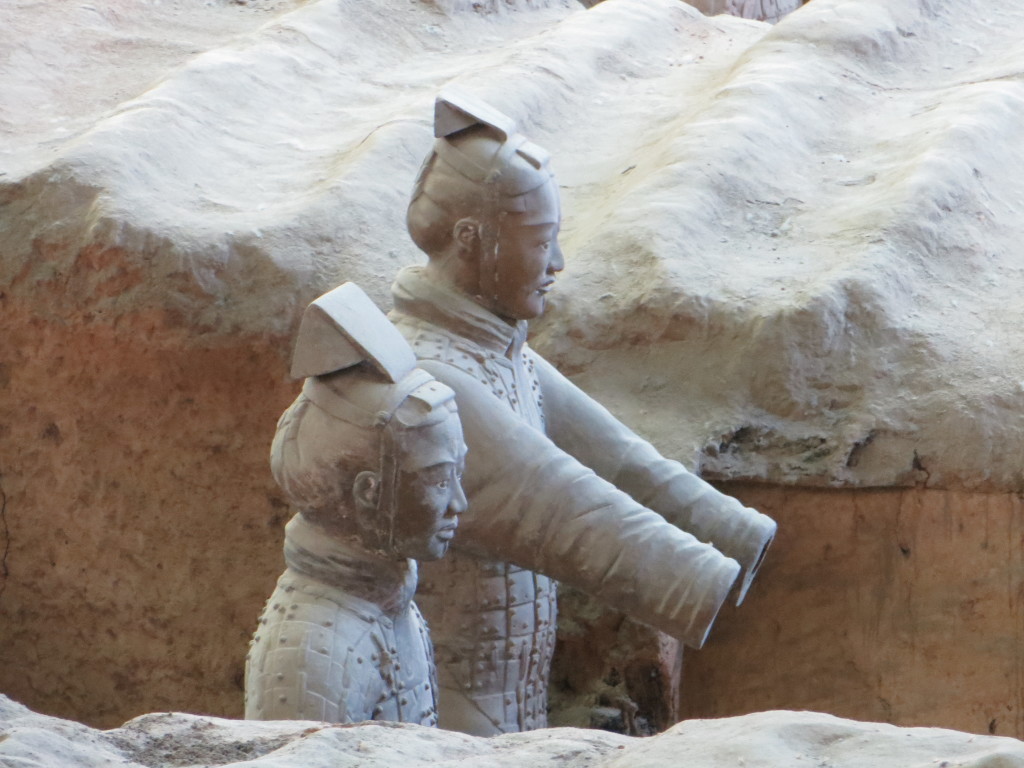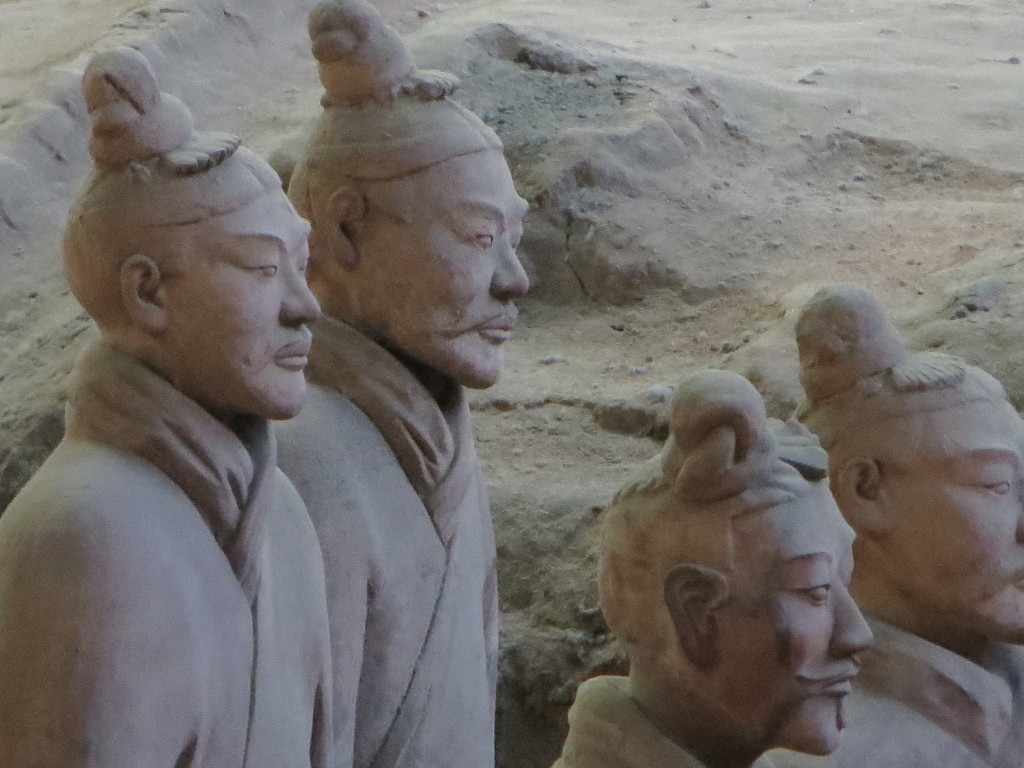 And yet to start at these wonderful models is still so compelling, fakes, replicas or not.