Which cities do Multi-Millionaires in China favor?
I am a massive fan of the Guardian's interactive data visualisations. This is an interesting glimpse at where the richest people in China live. (They also have UK multi-millionaire data too)
It's clear that Beijing and Shanghai are still firm favourites for Chinese Multi-Millionaires. It also seems that whilst there has always been a preference for the cities on the coast there is a shift to some of the cities further inland like Chongqing, Chengdu, Changsha and Wuhan.
On my trip I'll be visiting 5 of the top 16 Chinese "multi-millionaire cities". It'll certainly be interesting to see how the cities compare.
One of the cities I'd never having heard of before, Chongqing, has the highest rate of growth of new Multi-Millionaires.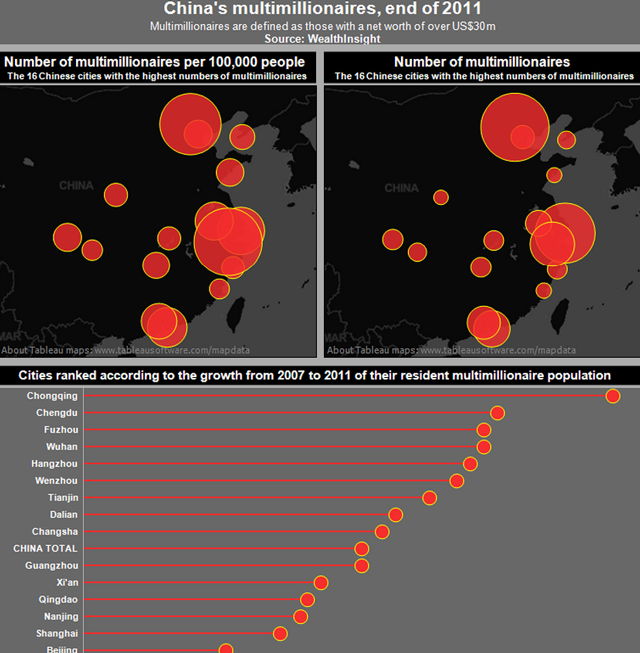 Also, I love that the Guardian give access to the raw data too. :)