So I have been planning an awesome journey through China seeing some of the biggest cities, some more rural areas and some stunning scenery – and did I mention the Pandas?
However, even 2 months in China is not enough to scratch the surface of this magnificent country. I wanted to make a note to myself about these wonderful places, as much as to share them with you.
Qiandao Lake
千島湖 
Qiāndǎo Hú
a.k.a Thousand Island Lake
This amazing man made lake formed after  Xin'an Dam and hydroelectric station were completed in 1959 and boasts 1,078 islands!  Qiandao Lake is situated in Zhejiang province, Chun'an County – near Hangzhou.
Its water is used for the Nongfu Spring Water Brand.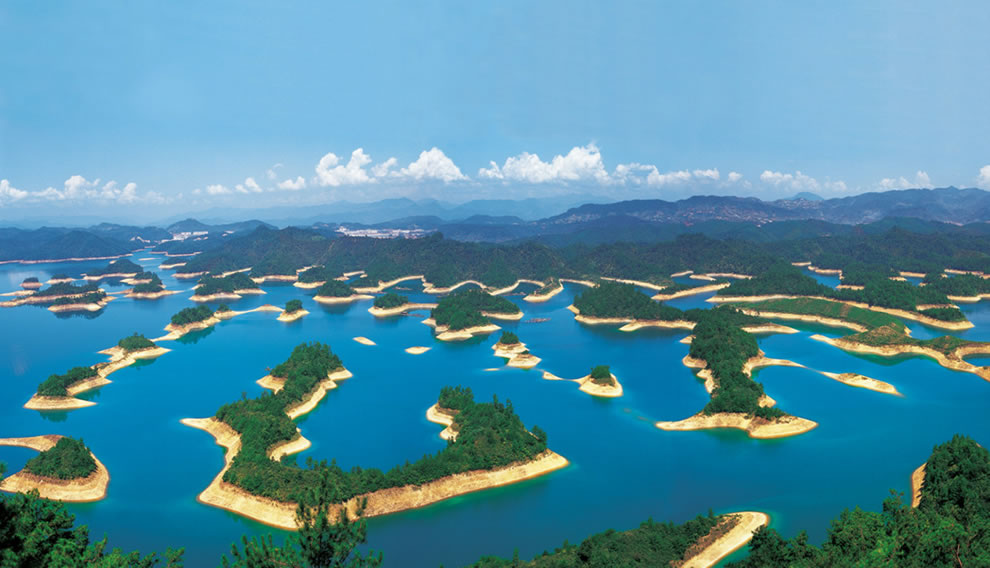 Avatar Hallelujah Mountain
阿凡达-哈利路亚山
Āfándá hālìlùyà shān
You remember those gorgeous floating mountains in Avatar? Some compelling rumours have it they were based on some of the stacks found in Zhangjiajie National Forest Park (湖南张家界国家森林公园  Húnán Zhāngjiājiè Guójiā Sēnlín Gōngyuán). The Chinese even went so far as to rename the Southern Sky Column, to "Avatar Hallelujah Mountain".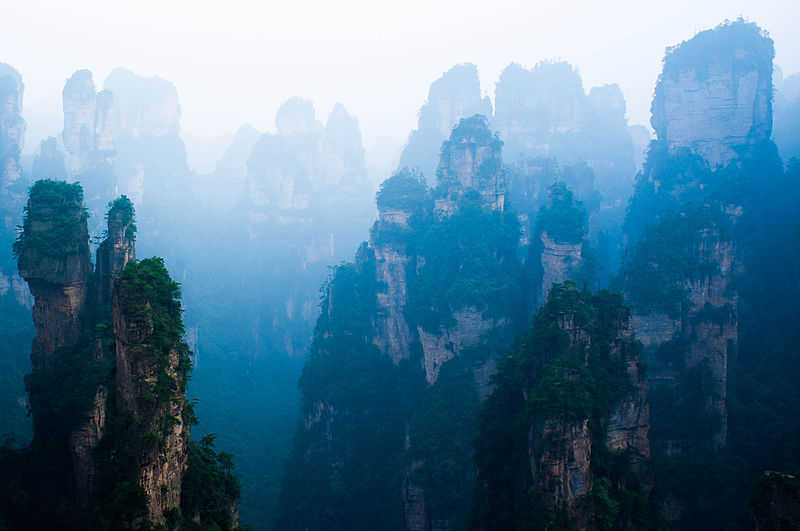 Zhijin Cave
织金洞 
Zhījīn Dòng
Zhjin Cave is a cavernous behemoth at 13.5km long expanding beneath the sprawling Chinese  countryside of Guizhou Province. The caves are over 120km from the nearest big town, Anshun (and 152km from Guiyang).
Supposedly this cave has the largest unsupported roof span of any cave worldwide. Which is remarkable, given it was only discovered in 1980.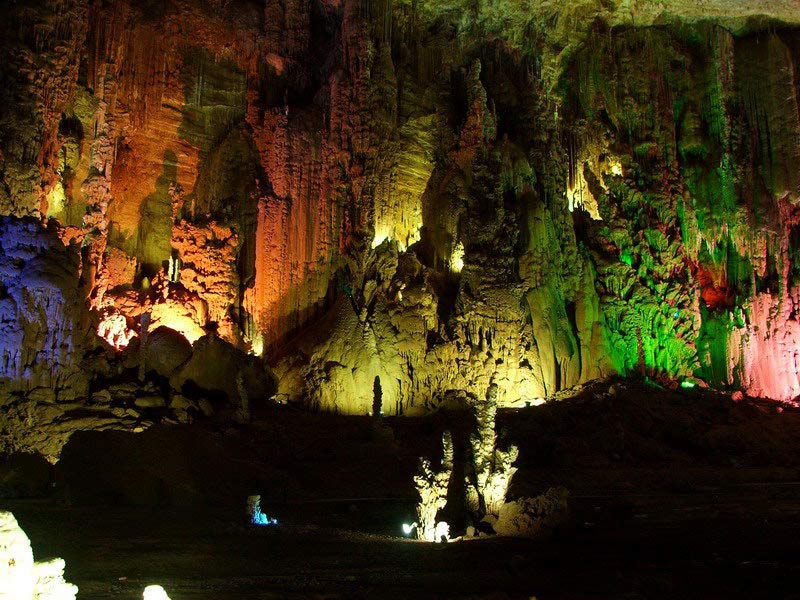 The Potala Palace
布达拉宫
Bùdálā Gōng
(In Tibetan: པོ་ཏ་ལ Po ta la)
I don't know what to say about this really. I would love to visit Tibet, but right now it is not meant to be with visas becoming more strict (one of many stipulations is that you have to leave China 14 days after setting foot in Tibet).
This palace looks stupendous from the photos, more of a Tolkeinesque fortress really and was home to the Dalai Lama until he fled to India in 1959.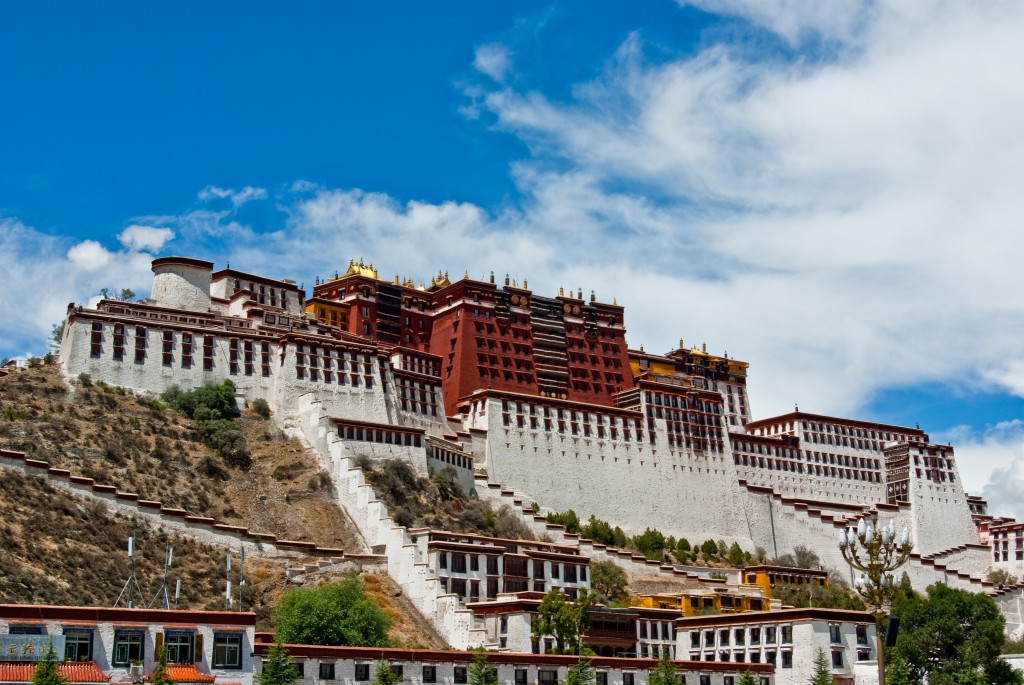 Five Flower Lake
五花海
Wǔhuā Hǎi
This lake is just stunning. Like, gobsmackingly beautiful. It is situated in a valley full of incredible lakes in Northwest Sichuan and on the edge of the Tibetan plateau, called Jiuzhaigou Valley (九寨沟 Jiǔzhàigōu)  literally "Valley of Nine Villages".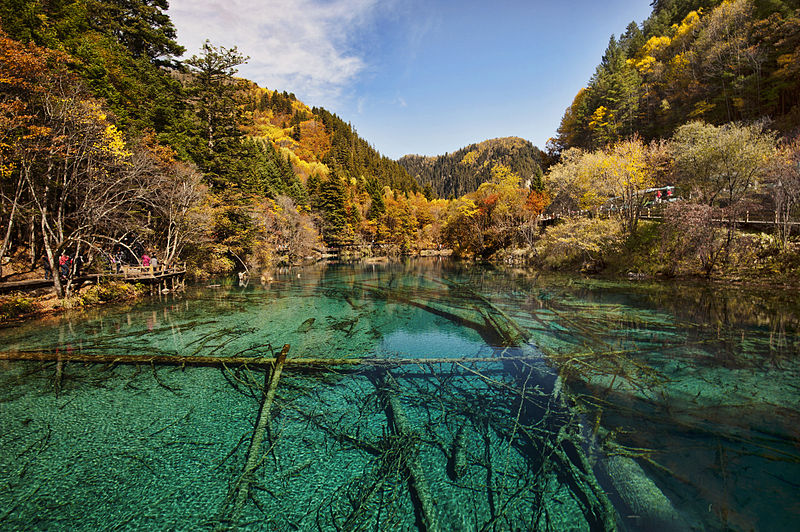 Harbin International Ice and Snow Sculpture Festival
哈尔滨国际冰雪节
Hā'ěrbīn Guójì Bīngxuě Jié
Harbin is located in North-East China and holds one of the world's largest Ice festivals every year starting January 5th for a month.
With sculptures formed from the frozen river, it is hard to even comprehend the scale of these memorising ice structures. To enjoy this I think it'd be a trip into deepest, darkest and coldest China all of it's own.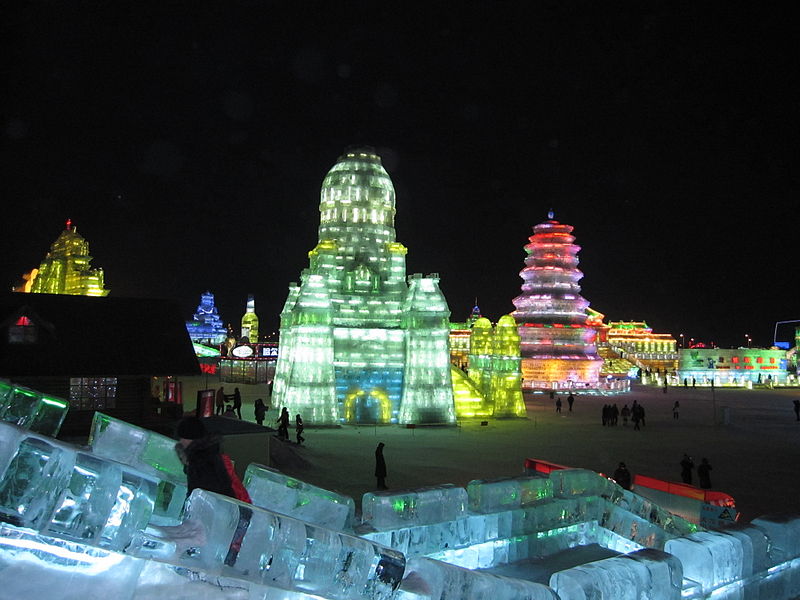 Tianmen Mountain
天门山
Tiānmén Shān
Tianmen Mountain is a visually spectacular mountain with a dramatic arch formation. The mountain has one of the longest cable cars in the world (a total length of 7,455m, ascent of 1,279m and at times reaching 37°s incline), from Zhangjiajie railway station up to the peak.
The mountain itself is located in Zhangjiajie, Hunan Province (roughly 500 miles North of Hong Kong). In 2011, Jeb Corliss (skydiver and base jumper) flew through Tianmen Mountain.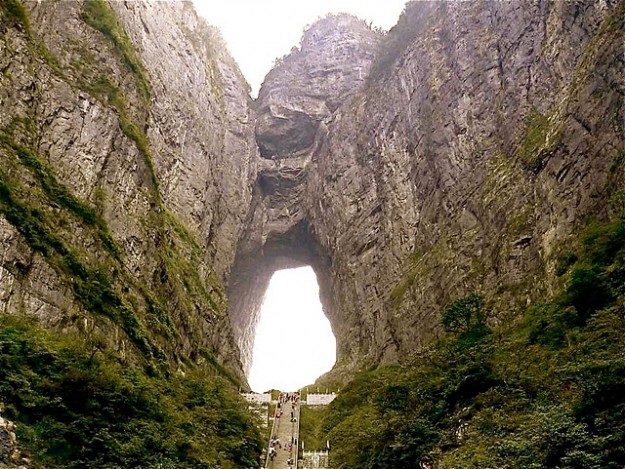 On the plus side, I know there is a bunch of stuff to come back a second time for. *grins*