We went to see the Sichuan Opera at Shufeng Yayun Teahouse on Qintai Road which was decidedly made for foreign tourists. They are very flexible costs and like almost everything in China, you should expect to haggle to get a good deal. We paid about 100 RMB (about £10) each for tickets in the 5th row (the first asking price was over 300 RMB each). Included in the entry price is unlimited green tea, and a bowl of peanuts that also gets regularly re-filled.
It is quite fun watching them refilling your tea from the isle with teapots that had 3 foot long spouts.
The costumes were intricate and really quite beautiful in their own right.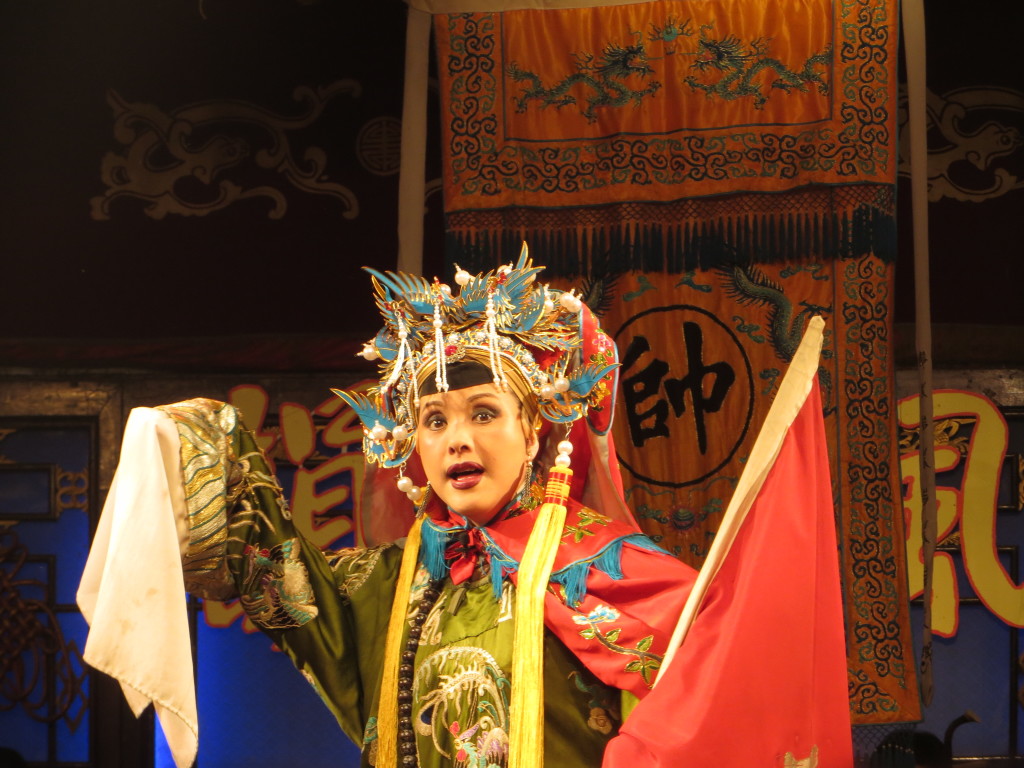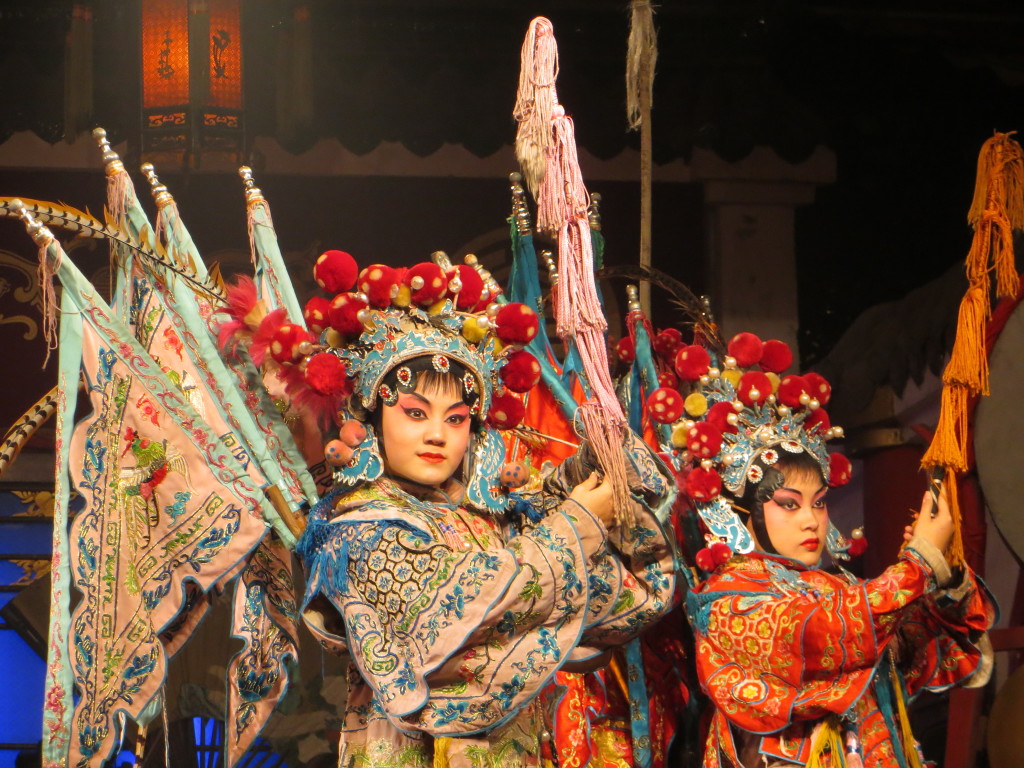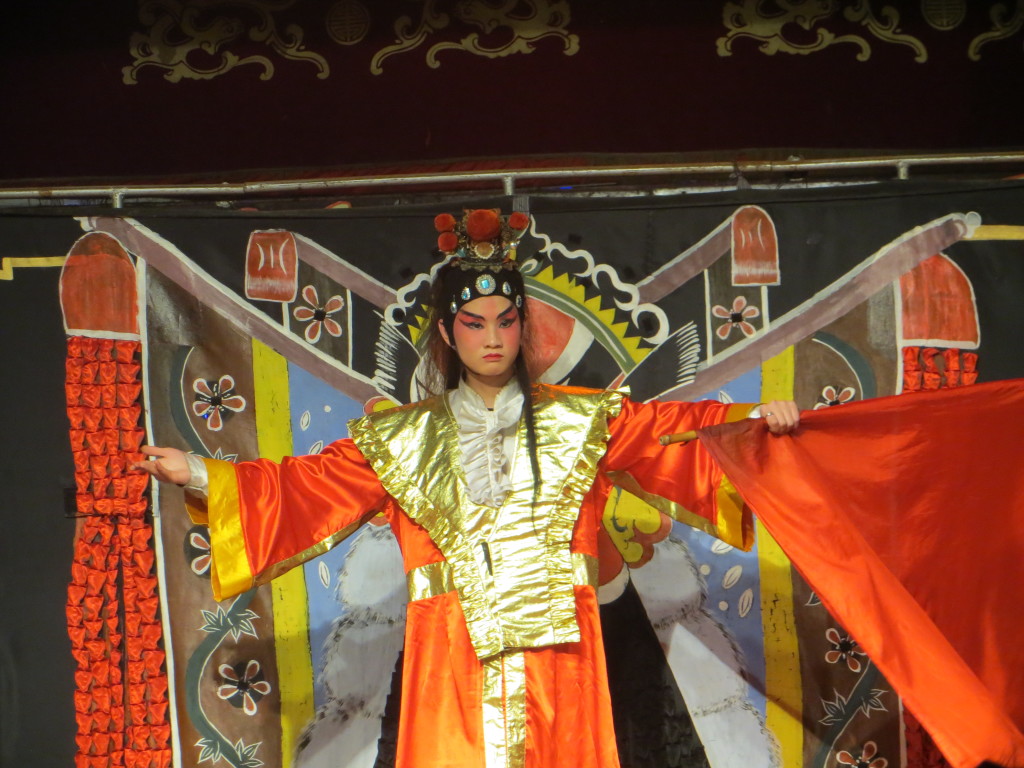 Sichuan Opera is traditional Chinese entertainment full of colour. The opera is not just singing and is made up a variety of different acts. The most famous being the Face Changing 变脸 (Biàn Liǎn) where performers wearing brightly coloured masks dance to dramatic music and switch between masks in a split second.
There was comedy, puppetry, shadow theatre and music performances.
What I really liked about the Sichuan Opera in Chengdu was that it felt intimate. You could watch the performers put their make-up on before the show. And the costumes were so intricate.