Zhongdian County (中甸县 Zhōngdiàn Xiàn) was renamed in 2001 to Shangri-La (香格里拉 Xiānggélǐlā) after James Hilton's novel Lost Horizon to attract tourists. It is located 11,000ft above sea level
Shangrila is home to the huge Ganden Sumtseling Monastery (松赞林寺 Sōngzànlín Sì).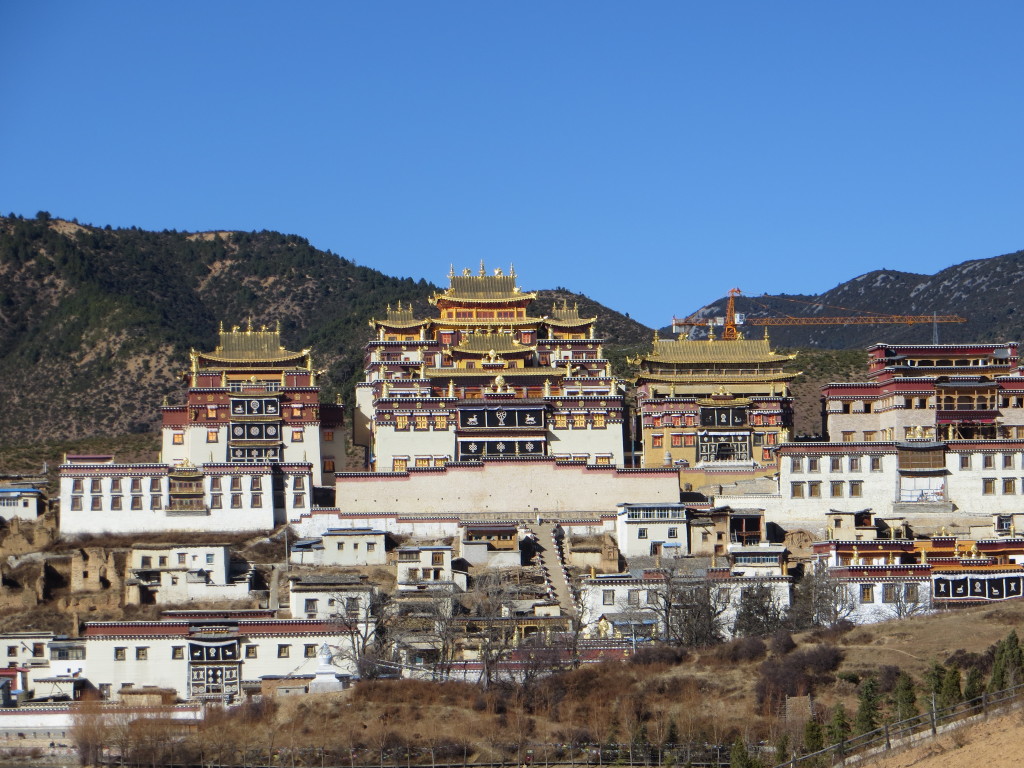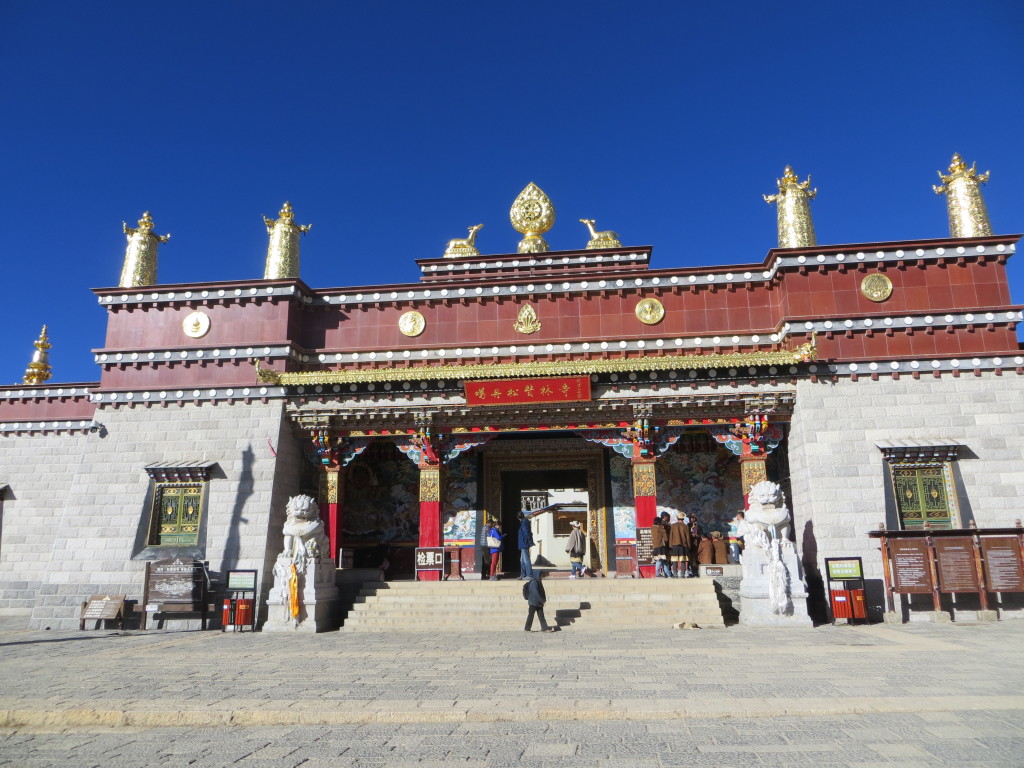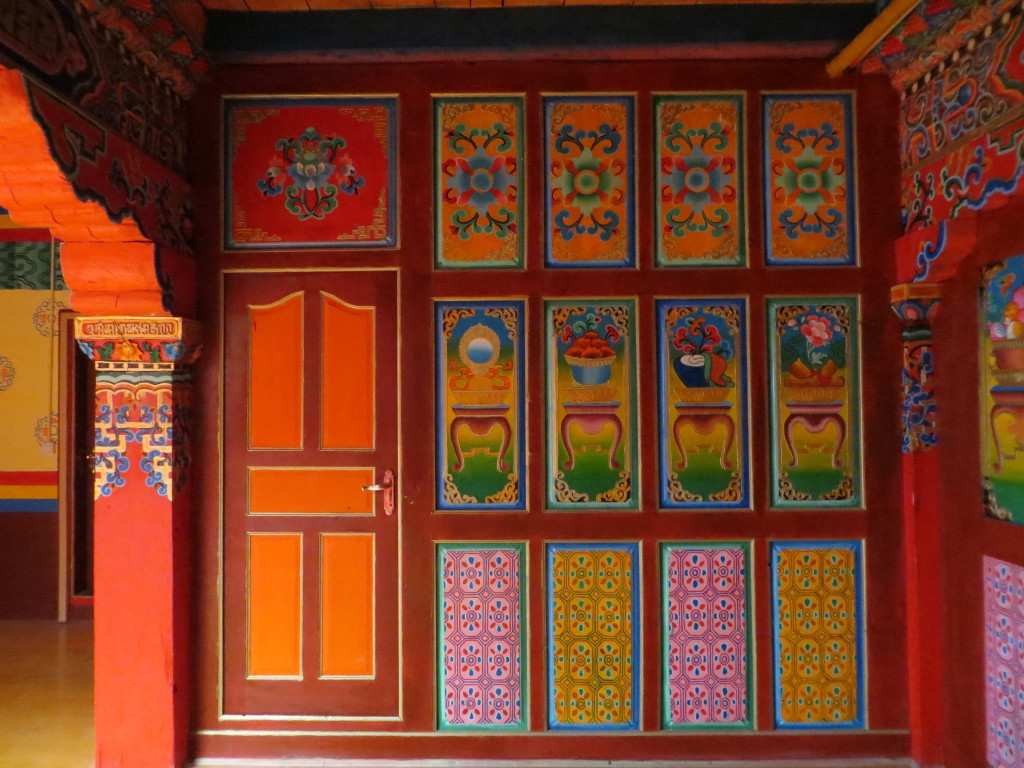 A monk in the temple invited me onto the roof for some meditation. It was the most stunning day, and a beautiful 10 minutes.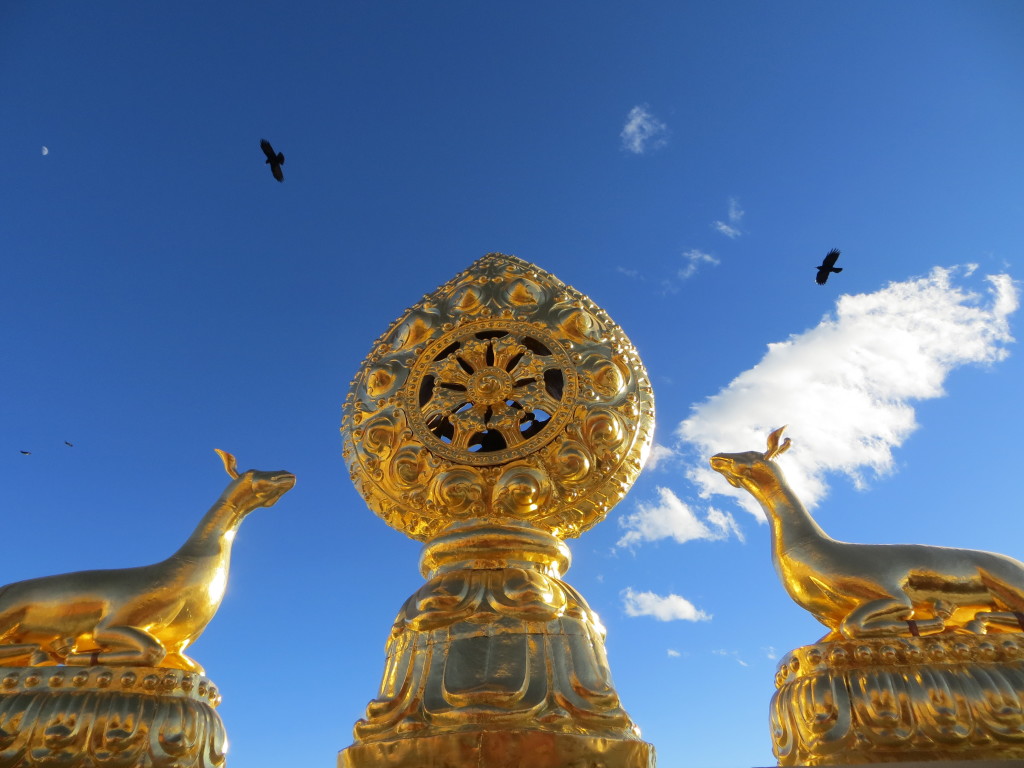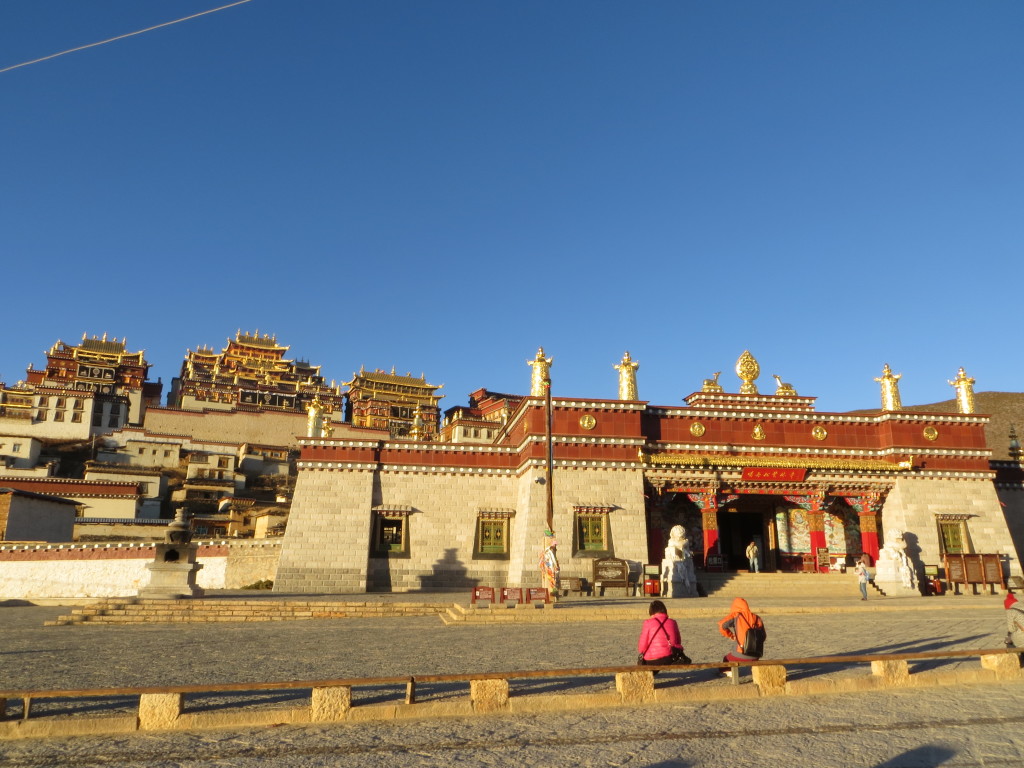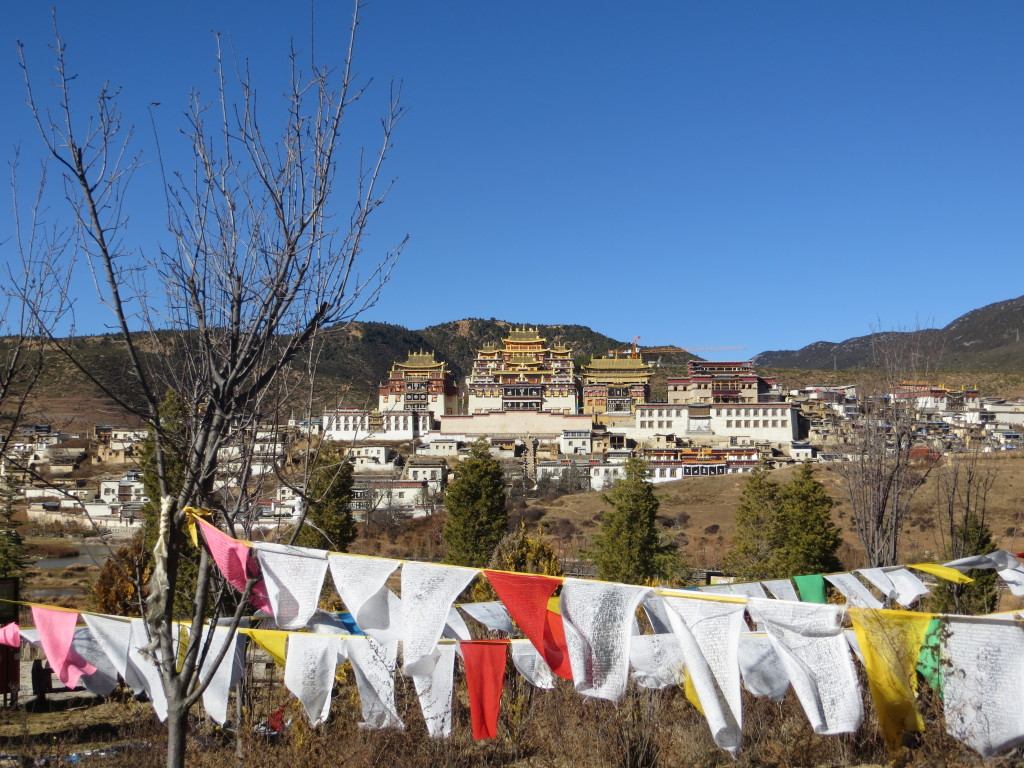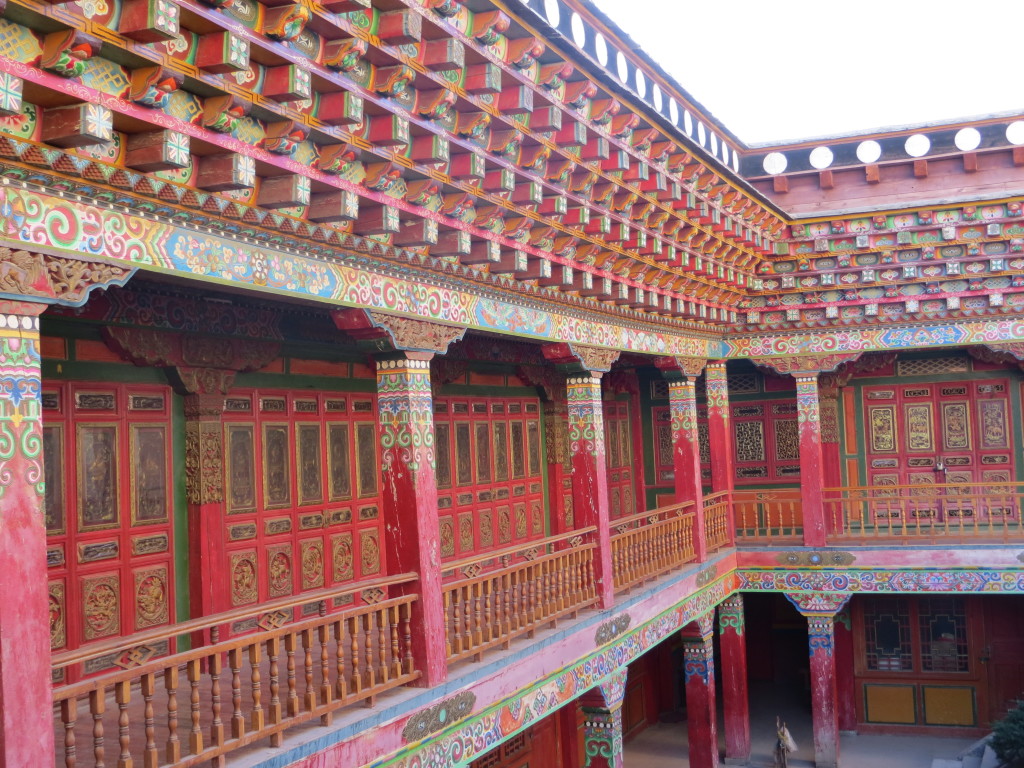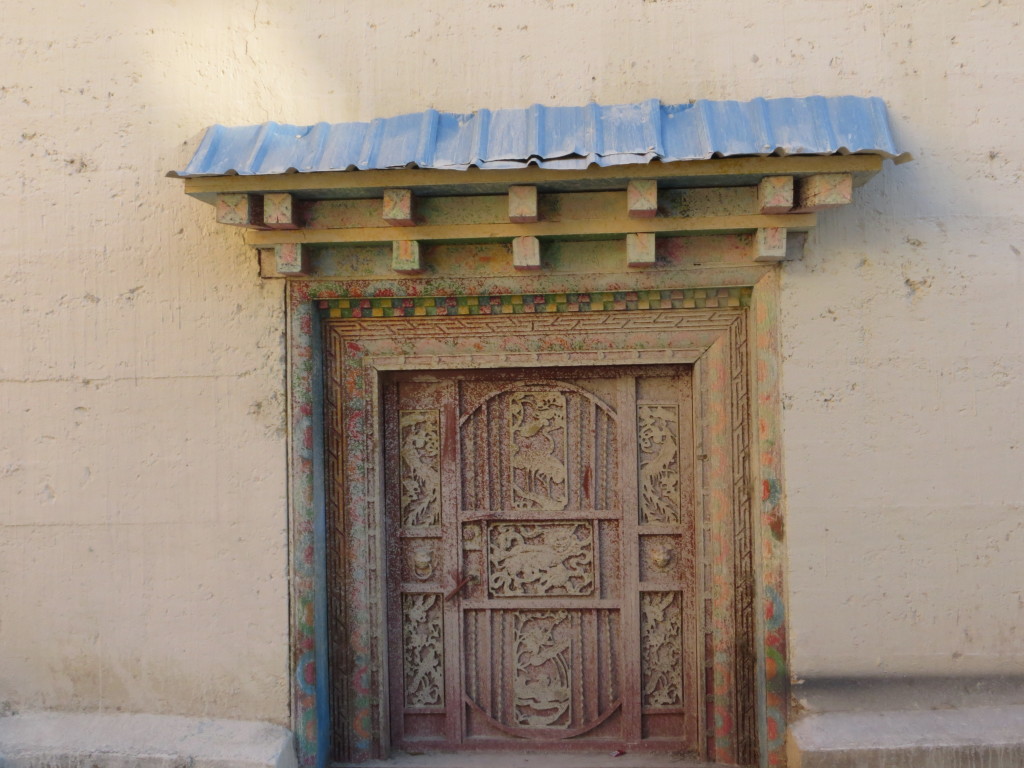 As became apparent throughout China, not all is what it seems at first glance. Here is a close up of the front wall which from afar looks quite grand. Actually, it is a very modern addition – not stone as it looks.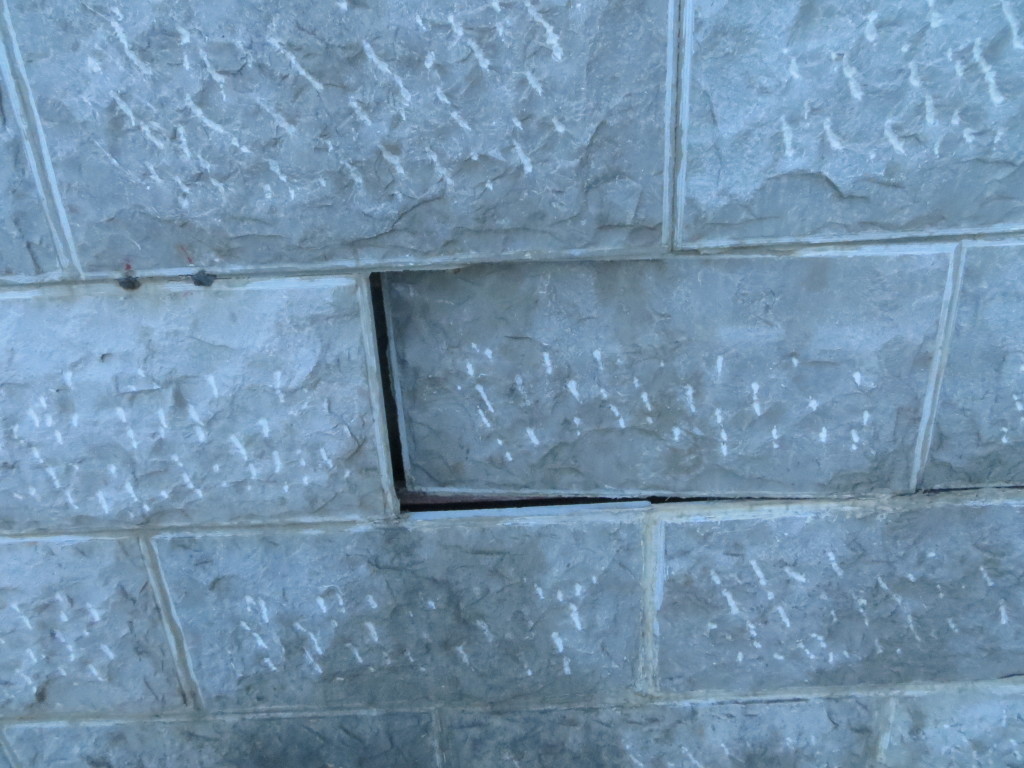 The walk upto this amazing Tibetan temple takes you on a winding road through a small village which feels a world away from the other places we've visited.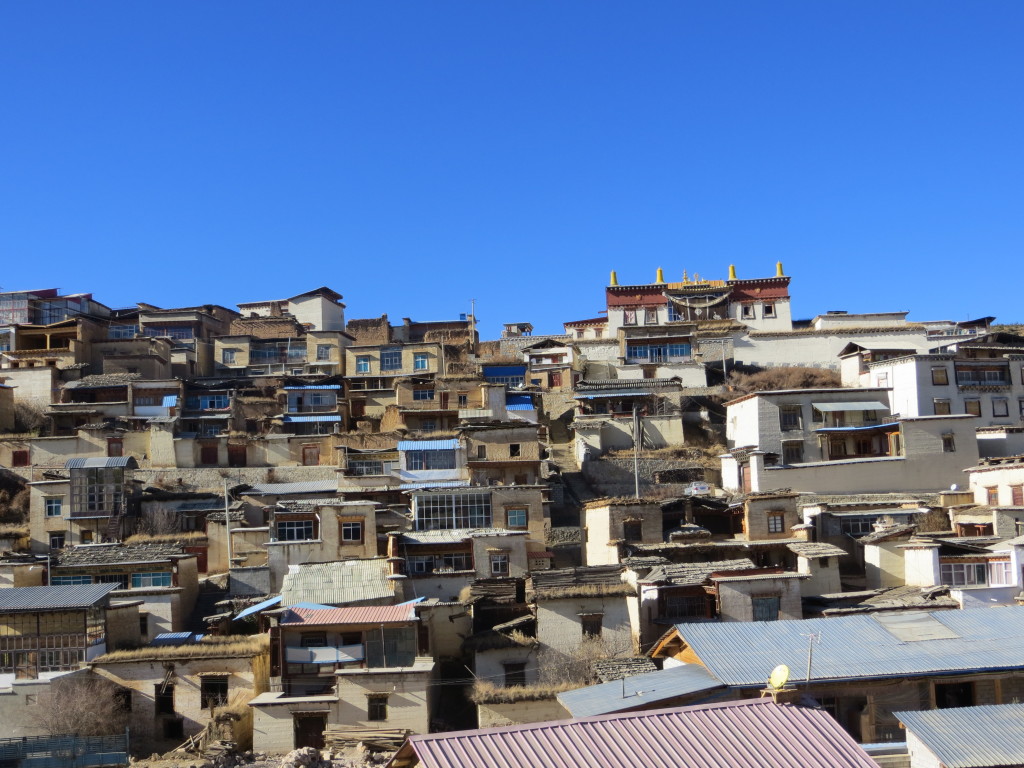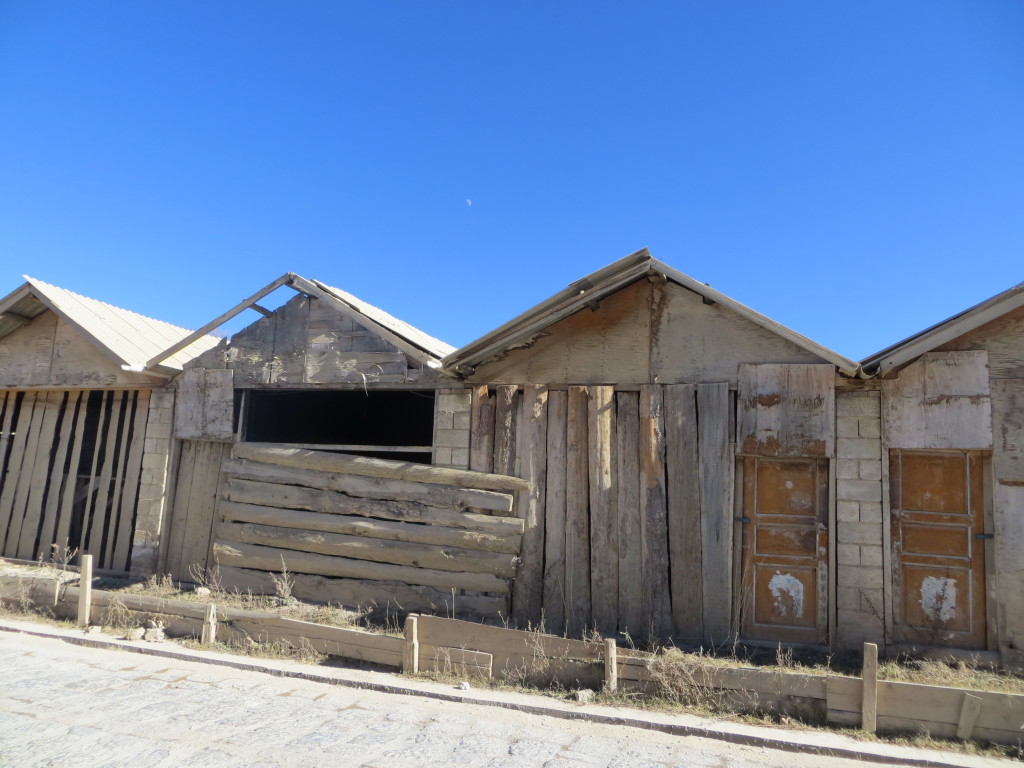 There were these massive racks drying out mushrooms.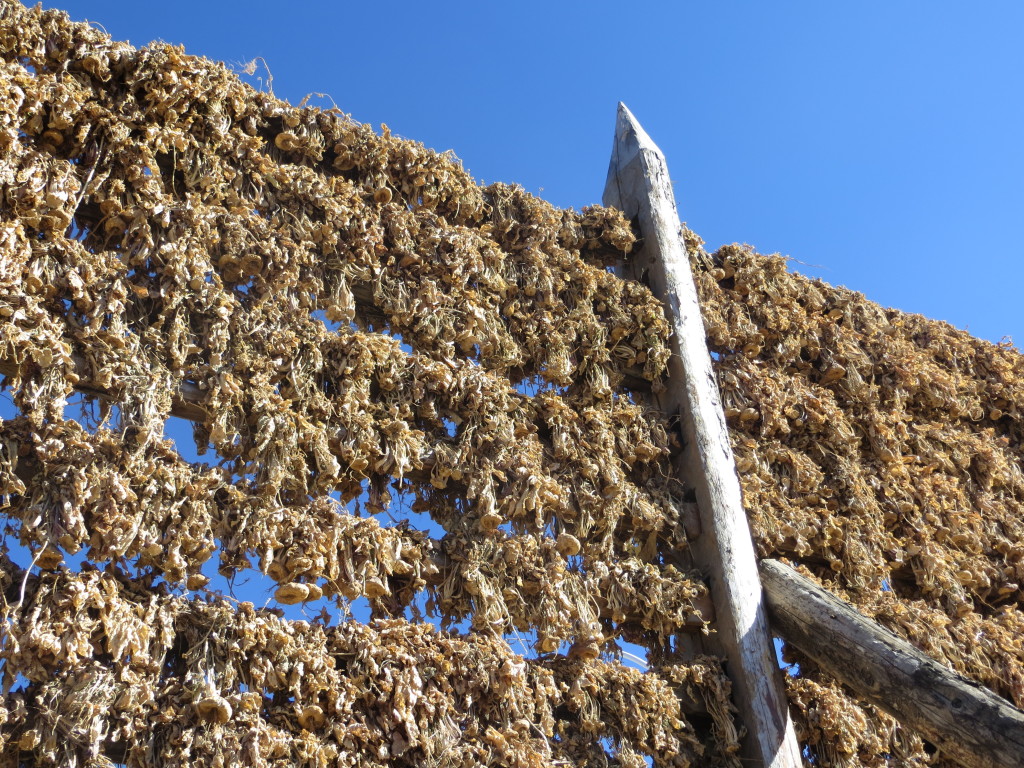 Back in Shangri-La town, this temple has the worlds largest SPinning Golden Prayer Wheel.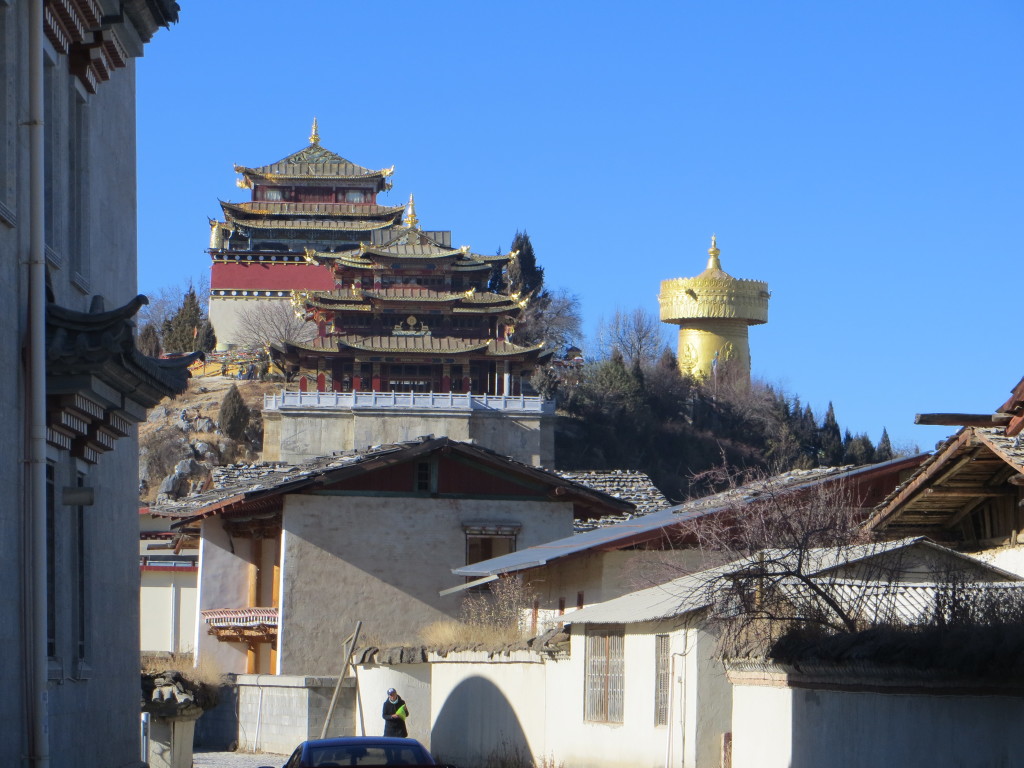 We walked up the side of Shangrila to the temple of 100 chcickens and found these graves which were fascinating and imposing, looking down over the town.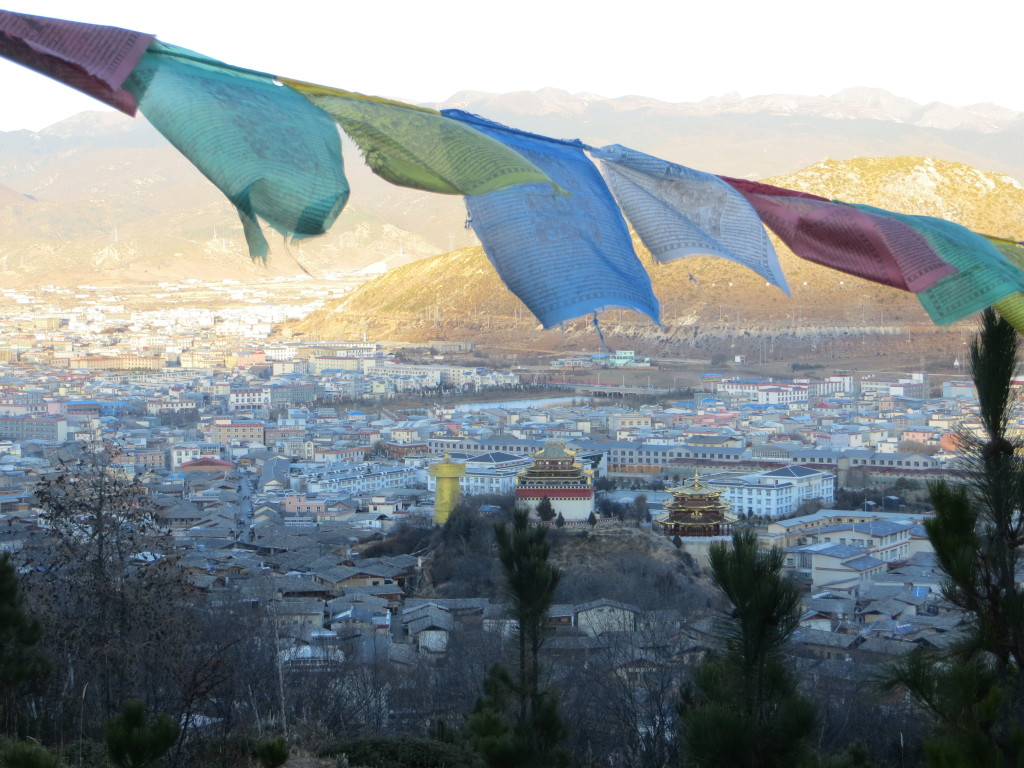 Under the Chicken temple is a dark tunnel that leads underneath the main prayer hall. It has a couple of twists and turns and is said to be where the monks woud go to meditate and face their fears. Here is a photo before turning off (where it was pitch black).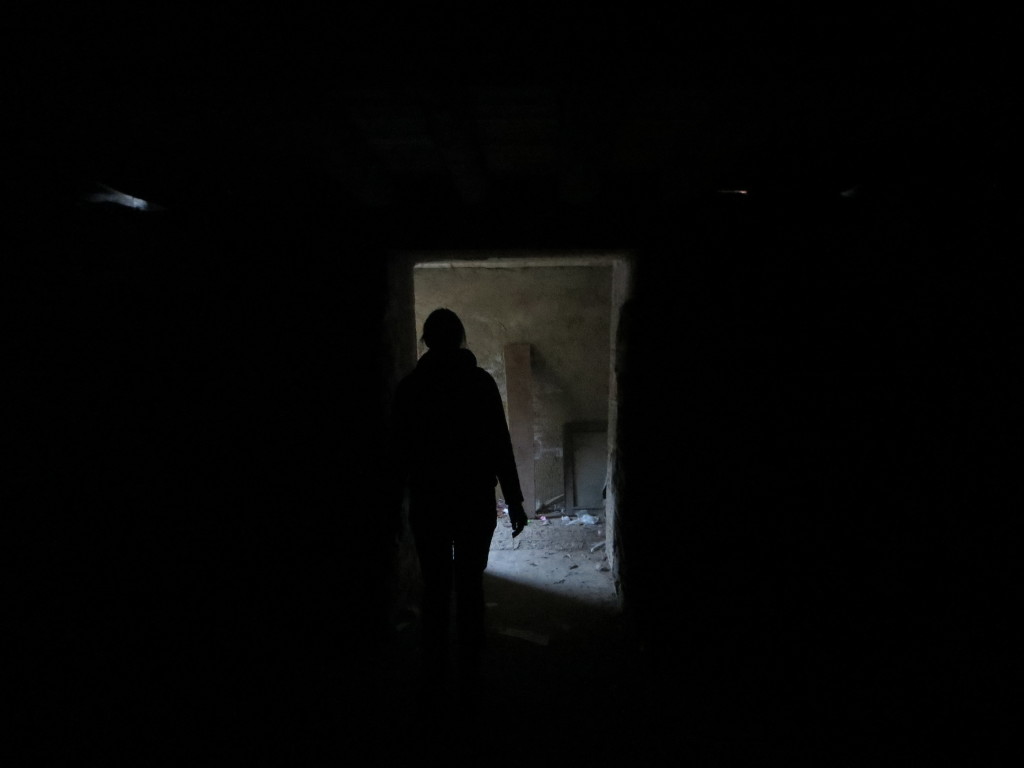 The view form the "chicken hill" is superb.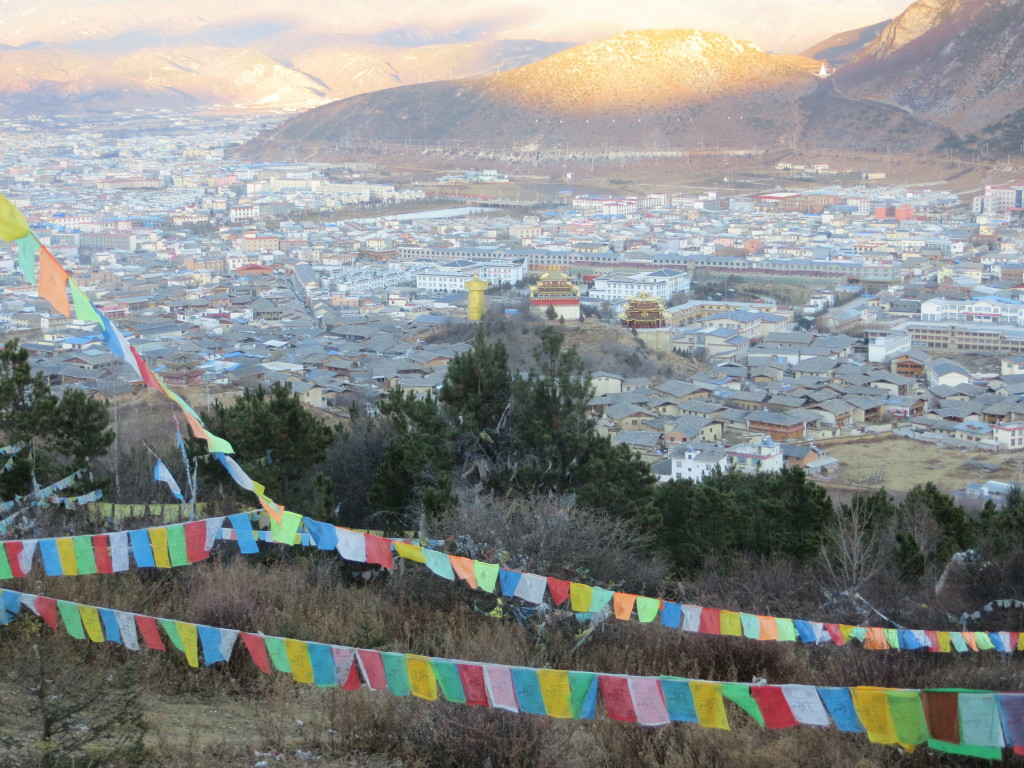 It was amazing to see the locals in Shangrila educating underprivileged Tibetan teenagers authentic Tibetan art styles like Thangka as well as teaching them Mandarin and English in a school. They are also transforming Shangrila from rolling farmlands, into a large tourist destination in China.