Pingyao is one of the best preserved ancient Chinese cities with a magnificent city wall. We arrived by Sleeper train from Beijng at 7am and arrived at our hotel where we found ourselves upgraded to a floor of our own, with a incredibly sized raised bed (Kang style).
Now I have to mention at this point that I didn't really like Pingyao. To visit any of the noteworthy buildings you have to buy a citywide pass for 150yuan which lasts three days. We were there for two days (which felt too long) and decided not to get this as we were unlikely to traipse round 19 fairly similar buildings to get our monies worth. That said, on the South street there is a lovely little Market Tower where you get a good view of Pingyao itself.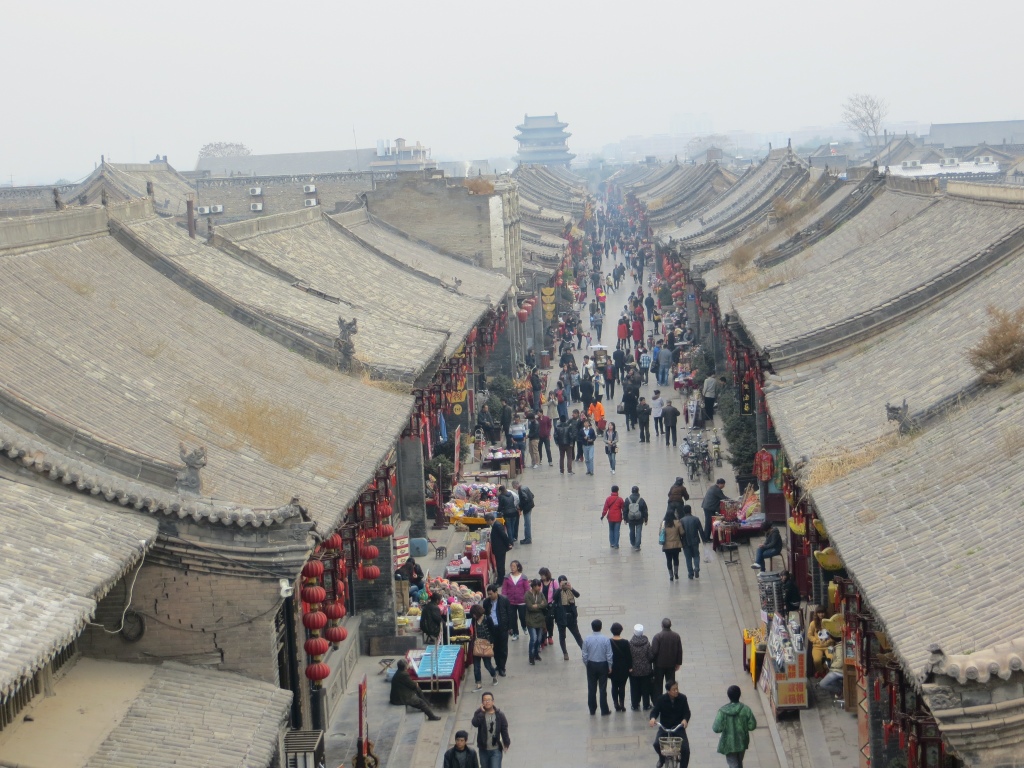 Its a tourist destination full of tat at highly inflated prices, filled with electric rickshaw buggies scooting around and falling for business. Pingyao is already a characture of itself and is gearing up for a lot more tourism, we saw at least 5 more hotels being built within the city walls and many more apartment blocks being built on the outskirts of the new town out of the city walls.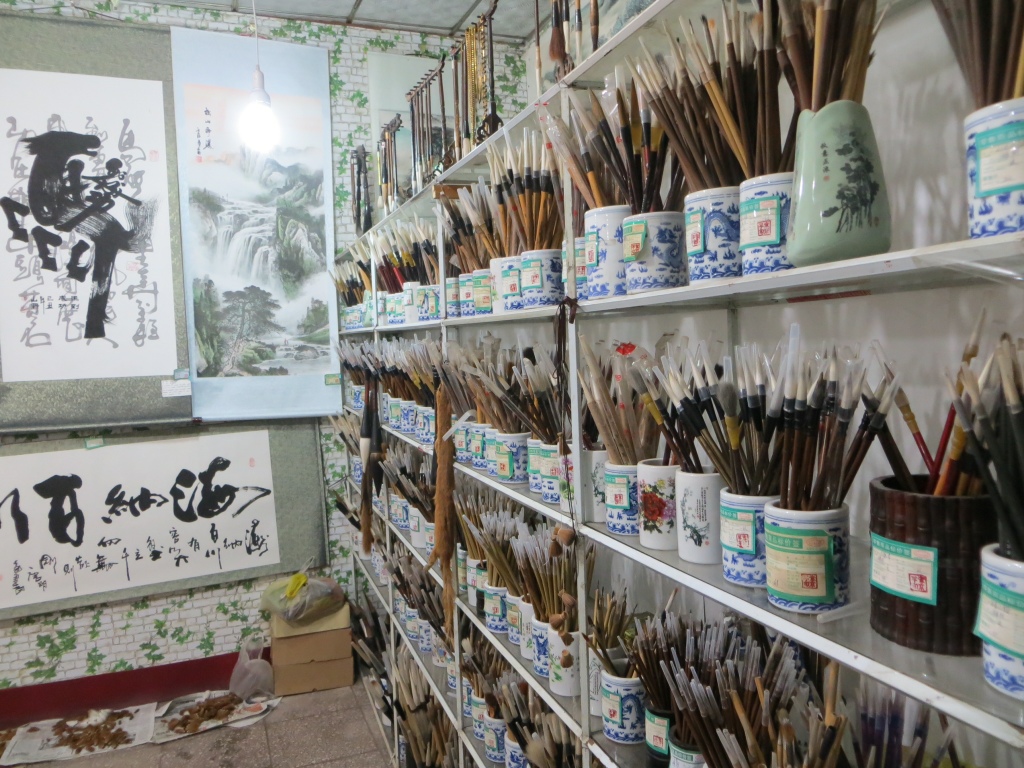 In the afternoon we decided to hire some bikes and cycle our way out to a nearby Buddhist temple (about 6k away).The ride itself was fun and scary in equal measures, as it included riding across the busiest junction in Pingyao and along the side lane of a highway predominantly used by huge lorries precariously carrying and often spilling their coal cargo. What struck me was how dusty these roads are, and just how gritty the Chinese determination to get the job done is. Whether its commuters crawling along on their mopeds or lorry drivers spewing plumes of blackened exhaust fumes, or the crane operators working on a Sunday to finish the new apartment blocks on the outskirts of town, the Chinese are getting things done.
The temple itself, Shuanglin Si was not that grand and at 40yuan each probably overpriced. We had to pay to park our rented bikes outside the temple (despite a plethora of cars and mopeds being parked inside the gates). Inside there were plenty of big and seemingly original statues of warriors and a room full of 500 statues of Boddevistas. The statues were actually a really nice change from many of the temples we'd seen in Beijing.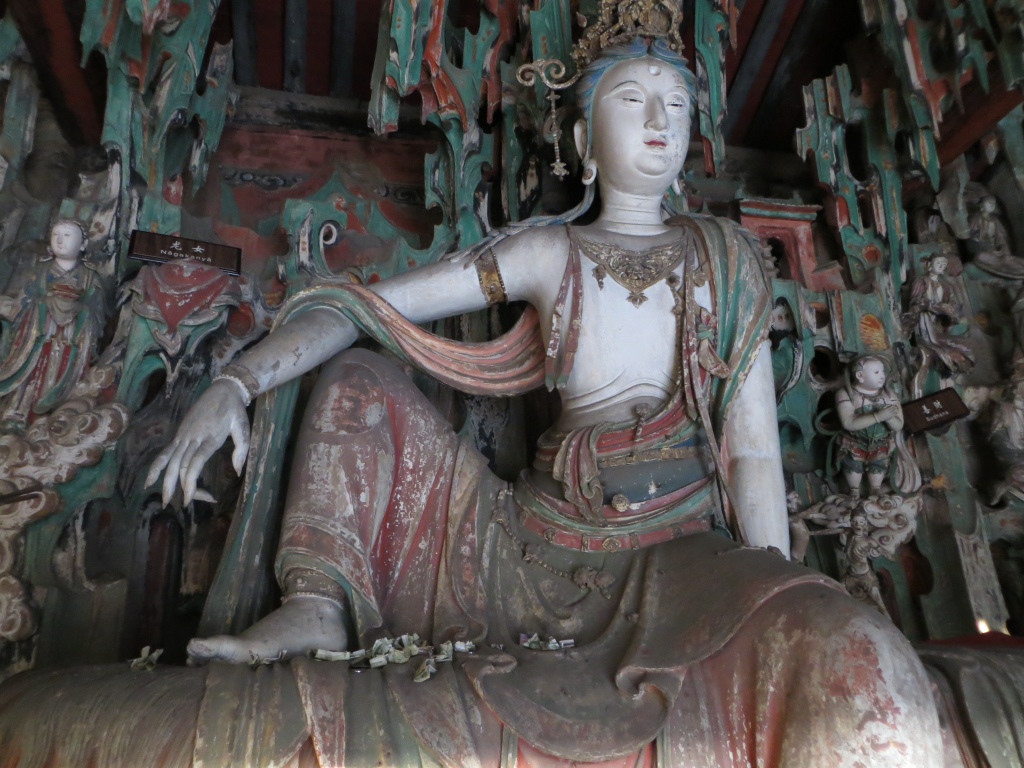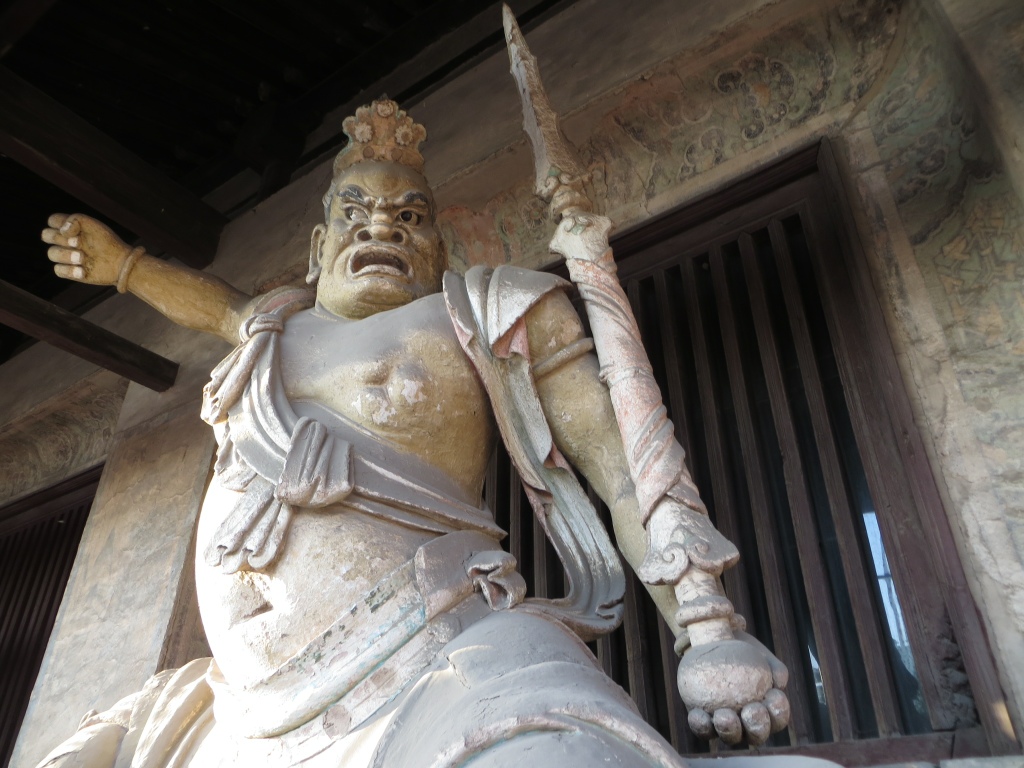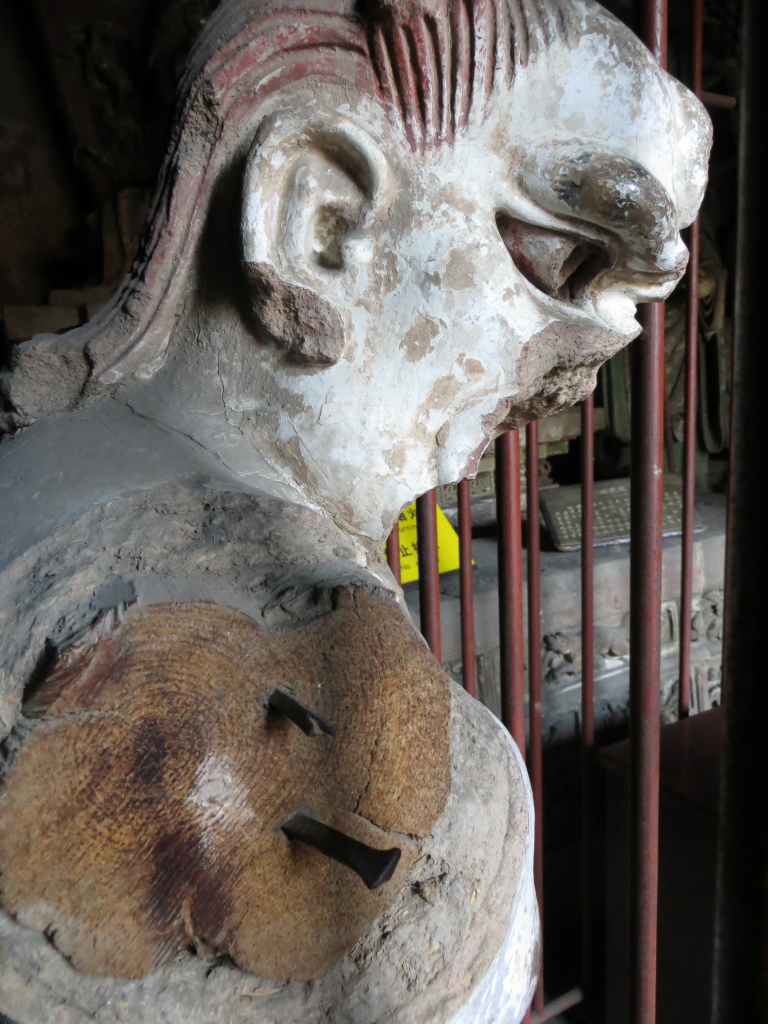 For us the highlight of seeing this temple (other than the ride) was hanging out with some local children trying to test their English with us, which was endearing and certainly made me smile. Such fearless children and their inquisitiveness has made me more willing to try to speak more Mandarin, even if its wrong and the locals laugh.
We met a lovely Dutch couple in our hotel who we shared drinks and a couple of meals with during our stay in Pingyao and we also shared a ride out to Zhangbi Castle (280yuan for the car, 60yuan entry and 40yuan for the guide). Zhangbi castle is most famed for its network of underground tunnels. Frankly the tunnels were rather average, but amazing considering how long ago they were first made. What was really cool about Zhangbi is the village that the ancient fortress now encompasses. A guide is a must, not as the guidebooks tell you because of getting lost in the tunnels, but for the rich commentary about the village past and currently. We were glad to be able to share the cost of this with another couple as it is something we would have otherwise overlooked.
In my honest opinion, I would avoid Pingyao and take a trip to DaTong instead to see the Hanging Temple and Caves. Pingyao is a tourist trap without much substance, whilst the buildings are pretty the contents of the shops and museums are far too expensive for what they are, all the real history is long gone and Pingyao is a cash cow with a limited shelf life.