We decided against any set tour to the wall and were all set to make our own way to the MuTianYu section of the wall on the bus. We arrived at DongZhiMen metro station looking for the bus station (which is hidden) at 8am hoping to get either the 916 to MingZu or the 936 to MuTianYu to see the MuTianYu section of wall.
Arriving during the Chinese rush hour, we must have looked lost… (in our defence the DongZhiMen bus station is rather well hidden and not that well signposted). A Chinese lady who works in the Dongzhimen area stopped and asked where we were looking for, and then about where we were going.
MuTianYu, great wall? She laughed. MuTianYu and BaDaLing have too many people. You must goto JianShaLing she said. Much better.
After asking how easy it would be to get there, she said one bus, and then a taxi, follow me. And we did.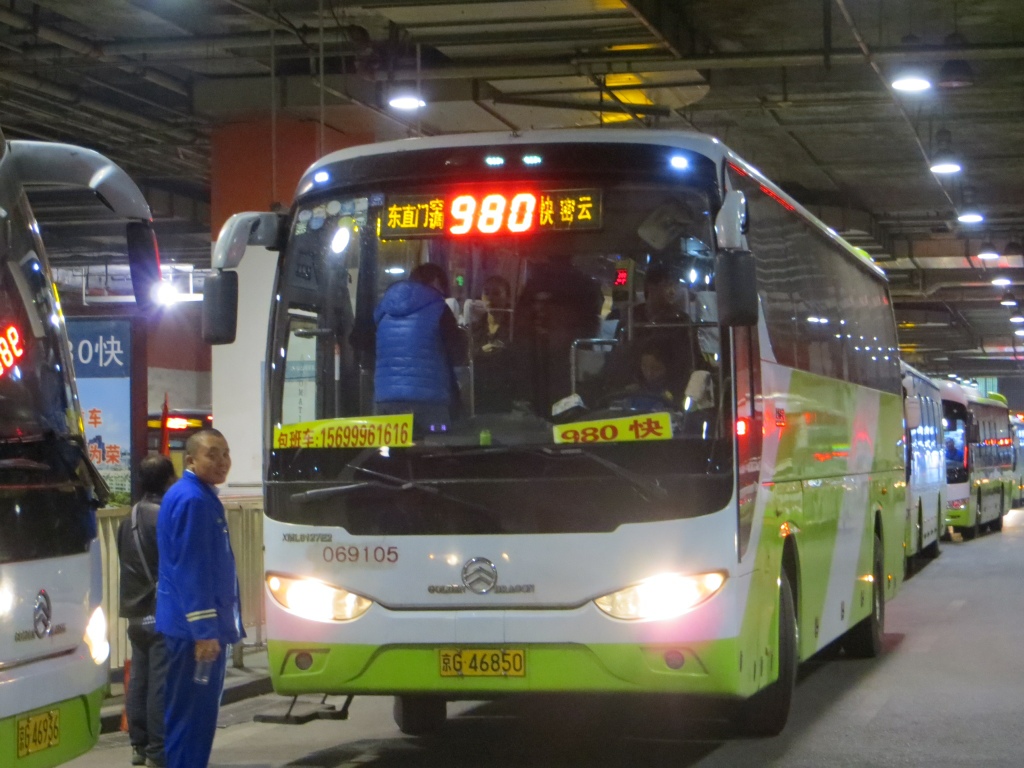 The 980 bus takes about an hour to get to a town called MiYun and costs 15 yuan each way. When you are in Miyun you need to hail a taxi or barter with the drivers who are in waiting to take you the extra hour drive to the wall. We bartered with our driver, Mr Dong and got over 100 Yuan off his price and got the entire trip for less than one of the (few) tour groups to this part of the wall. Being driven around in China is a hair raising experience all of itself and this ride was no exception…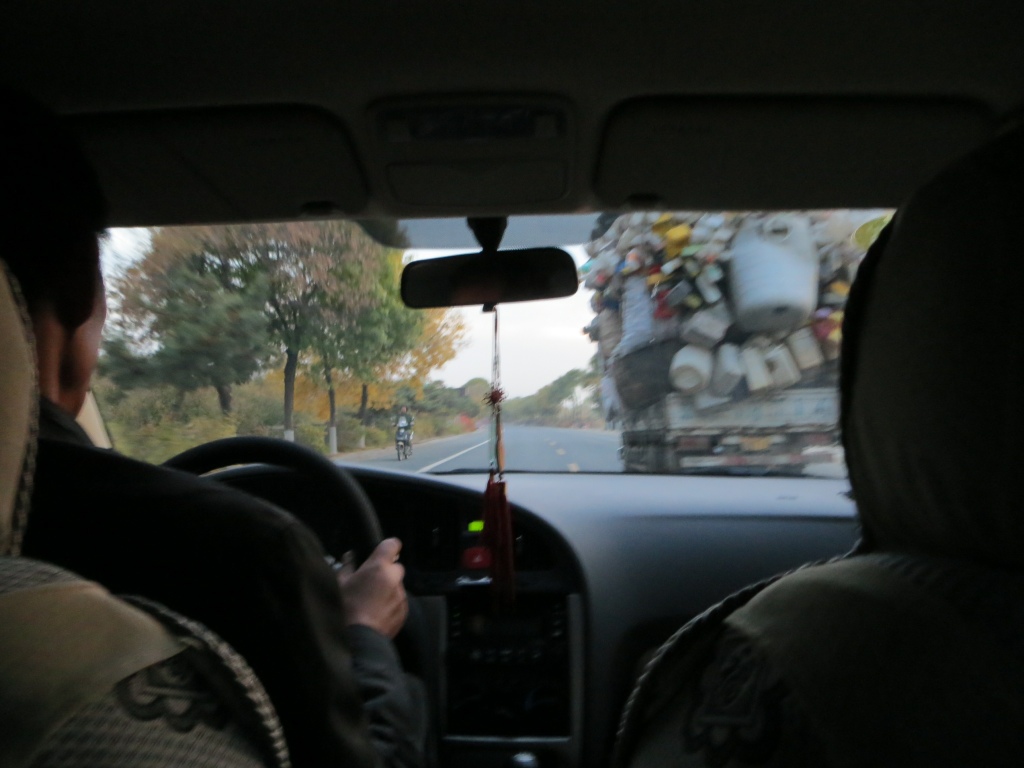 Jinshanling is a section of wall that has been largely renovated, about 30 years ago. This means there are now sections of this wall that have become overgrown and quite rugged but still look and feel like the long, lonely wall we imagine. Because so few tours come this far (at the moment) the wall really is humbling. To see the towers stretching out as far as you can see across the crests of the mountain peaks is just phenomenal.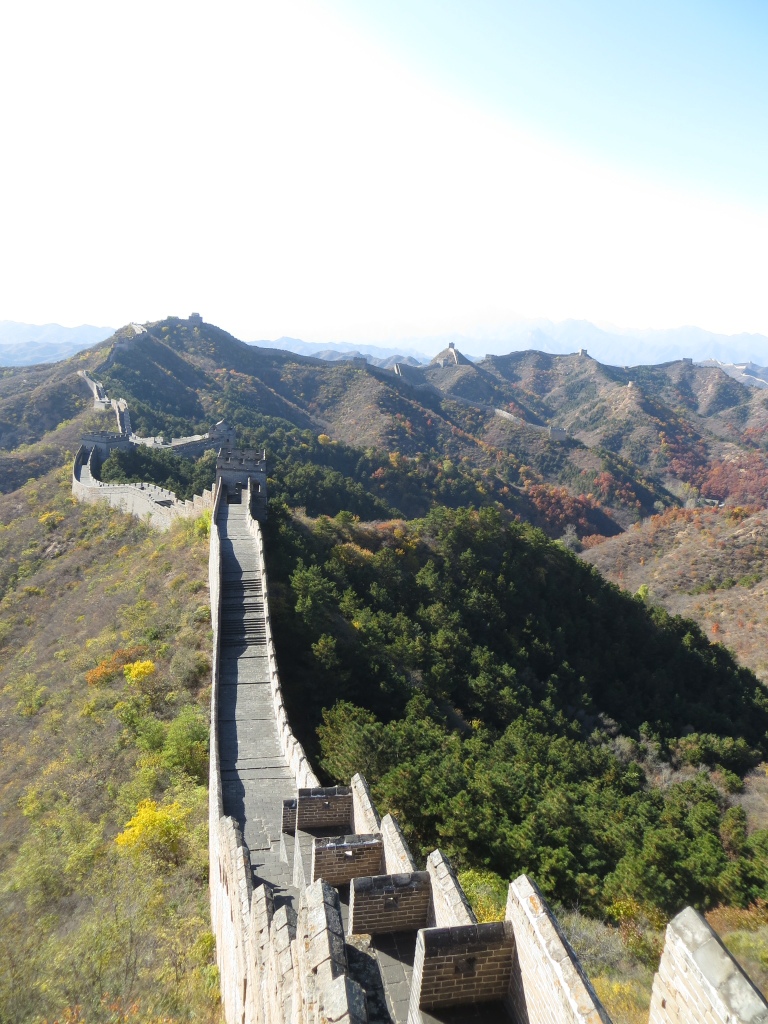 Once on the wall you can turn left or right. Right takes you on a walk through the overgrown section of the wall, left takes you 10km to the Simitai section of wall which is currently closed, but features some of the more dramatic photos you'd probably recognise. We turned right and walked for 30 mins to see some of the crumbling wall, before heading left along the wall as we'd promised to meet our driver there.
You will meet some poor Mongolians on the wall trying to sell you books, t-shirts and postcards. If you make it clear you're not buying anything they leave quite quickly, although the guys selling water and coke seem to be more shrewd and posted at the top of each big climb.
We saw maybe 50 other tourists during our 5 hour walk across the wall. So far and few between though we got a sense of how the wall might have been. Something I suppose that is lost 5 abreast waddling along the wall being constantly harassed for souvenir tat.