No trip to Beijing is complete without seeing the incredible architecture in a surprisingly compact Olympic park. The park itself is free to get into which you'd think would go without saying, but this is China.
When we were here (During the build up to The 18th National Congress of the Communist Party of China) security was tight, bags were being scanned and people being searched on entry to the park. I'm not entirely sure if this is a permanent thing or was a temporary measure during this time.
The Birds Nest Stadium looked wonderful lit up, it's worth bearing in mind if you are going in the evening that they start turning off some of the lights at 9:30pm and everything is shut off at 10pm.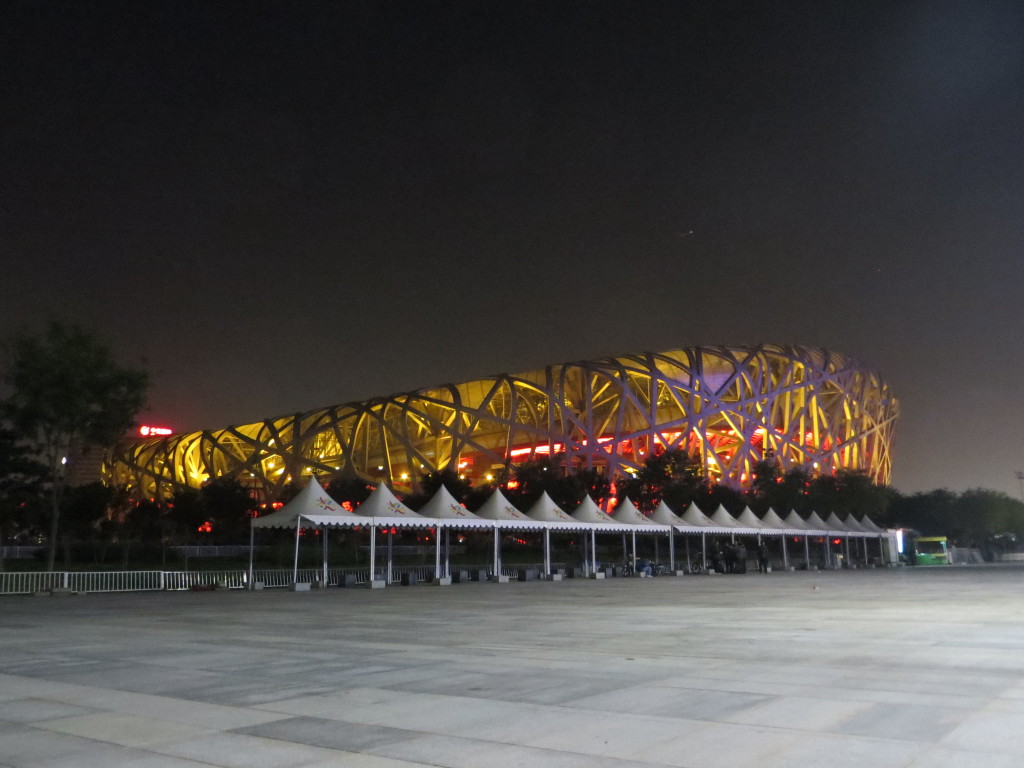 We got there quite late we missed the aquatic centre changing colours from blue to purple, it just remained purple.